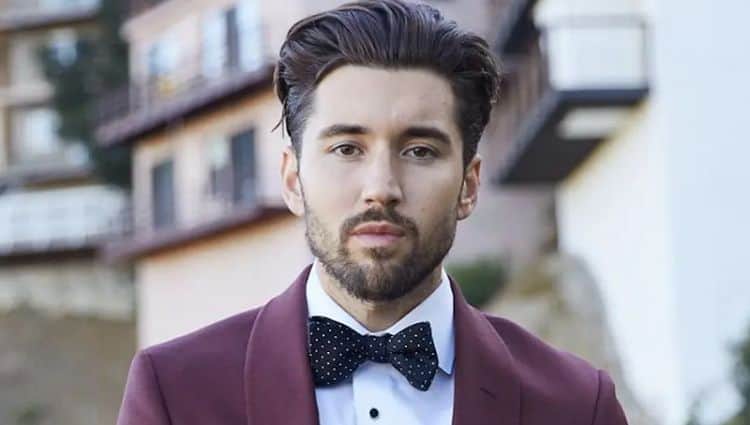 Jeff Wittek has gained attention for his friendship with popular YouTuber, David Dorbik. Also knows as the King of YouTube, Dorbik formed a group of content creators called Vlog Squad. The group became known for their various YouTube videos and the ability to offer a little something for everyone. Jeff, who is also a barber, is one of the newer additions to the group and he's been making a name for himself on YouTube and other platforms. He has over 2. 2 million subscribers on YouTube and more than 3 million followers on Instagram and it doesn't look like his growth will be slowing down any time soon.  Continue reading for 10 things you didn't know about Jeff Wittek.
1. He Has Some Acting Experience
Being a YouTuber is what Jeff is best-known for, but he's also got some acting experience under his belt as well. Although he hasn't appeared in any major TV shows or films, he's earned a few acting credits over the years for his work in several web series including Stories From Our Future.
2. He Was In A Serious Accident
At the end of June, Jeff took to social media to share that he was in the process of recovering from injuries he sustained in an accident. He didn't specify exactly what kind of accident he was in, however, he did say that he broke his face and skull. Luckily, it looks like he's doing okay and moving down the road towards a full recovery.
3. He Loves The Outdoors
Even thoughJeff's job requires him to be plugged in most of the time, he still likes to get outside. Jeff is the adventurous type through and through and he never misses an opportunity to get out and explore. If there's one thing he's always going to go after, it's an adrenaline rush. From diving into mosh pits, riding dirt bikes, hiking, and boxing Jeff enjoys doing it all.
4. He Dated Actress, Cierra Ramirez
Trying to maintain a relationship with both people are working in the entertainment industry isn't easy. This is something Jeff learned the hard way during his relationship with Cierra Ramirez. Cierra is best-known for her role as Mariana Adams Foster on The Fosters and Good Trouble. Unfortunately, their schedules made it difficult for them to spend time together, and they both agreed it would be best to part ways.
5. He Was A Viner
YouTube is what has gotten Jeff the most attention  over the last few years, but that isn't actually where he got his start on social media. He used to run a Tumble account called Behind the Cuts where he posted barber related content. He also had a successful stint on Vine under the name American Jeff.
6. He's Been To Jail
Almost everyone goes through a rebellious face, but Jeff Wittek's landed him in jail. When he was 21-years-old he was arrested on drug charges for possessing and dealing cocaine. The incident seems to have been a wake up call for Jeff, and he got his act together quickly after.
7. His Mom Survived 9/11
If you were alive at the time, September 11th, 2001 is a date that you will never forget. The memories of that day are especially painful for Jeff and the thousands of other people who were direct impacted by the events of the day. Jeff's mom was at the Twin Towers when the attacks took place. With technology being what it was at the time, Jeff had no way of knowing whether or not his mom was okay until she returned home.
8. He Likes To Travel
One of the best things about being a social media influencer is being able to make your own schedule. This allows Jeff to travel often which is something he really loves to do. Some of the places he's gotten to visit include Mexico, Colombia, and Turks and Caicos.
9. He's Always Wanted To Be A Content Creator
Jeff has had lots of jobs over the years, but creating content has always been his calling. He said, "From my own personal experience, I have done several different careers and I always wanted to be doing what I am doing now and I've made money doing other stuff. I was becoming successful in those other businesses that weren't my dream…"
10. He's A Dog Dad
Jeff doesn't have any biological children, but he's a father none the less. He's the very proud parent to his adorable little dog, Nerf. Like any good pet parent, Jeff has created an Instagram account for Nerf. Of course, Nerf has more followers than most of us will ever have: 126,00.