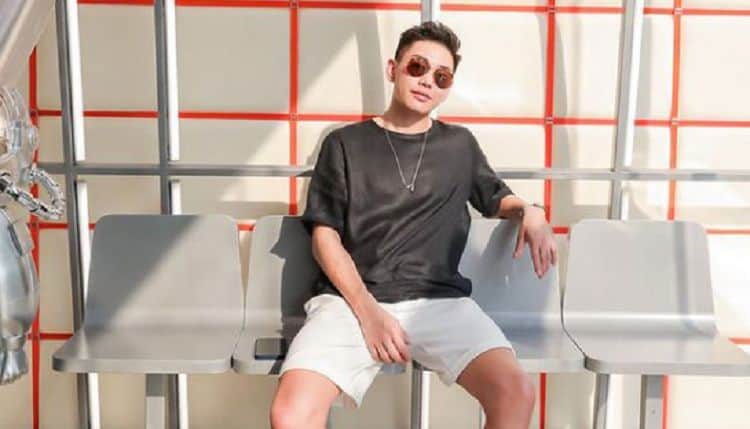 When news broke that Crystal Kung Minkoff was joining the cast of The Real Housewives of Beverly Hills, everyone was excited to see the show get some much-needed diversity. As the first Asian-American woman on the show, Crystal officially became a part of reality TV history. Shortly after news broke that she was joining the cast, it was also revealed that she isn't the only person in her family with ties to entertainment. Her brother, Jeffrey Kung, is a pop star who has achieved great success in China and other parts of the world. Now that his sister is a Real Housewife, that could do wonders for his career as well. Keep reading to learn 10 things you didn't know about Jeffrey Kung.
1. He Was Discovered In A Karaoke Bar
Typically, breaking into the music industry is a long and exhausting journey. Most artists hear the word no hundreds of times before getting a big break. That, however, isn't how things went down for Jeffrey. When he was in college, he was discovered while performing in a karaoke bar. Although he had no real music experience, he ended up getting a record deal.
2. He Studied International Business
Since Jeffrey is a singer, people probably think that he studied something creative in college. But Jeffrey was on a much more traditional path before a shot at music intervened. Jeffrey attended the University of Michigan, Ann Arbor where he studied international business.
3. He Was Engaged
From what we can tell at the moment, Jeffrey is single. At one point in time, though, he came very close to walking down the aisle. He was supposed to marry a woman named Vivi Tan in March 2020, but it appears that those wedding plans didn't end up happening. We weren't able to find any information on what happened to his relationship with Vivi.
4. He Is An Entrepreneur
In addition to having a successful music career, Jeffrey has also found a way to put his international business degree to good use. He is the co-founder of a beverage company called Coco USA. The company produces organic coconut water that contains no soy or dairy.
5. He Won A Grammy
Jeffrey Kung's name may not be that well-known to music fans in the United States, but he's kind of a big deal in China. His music has earned him a Chinese Grammy Award for Best New Artist in 2001. Additionally, he won an MTV Award for Best New Artist Asia. Hopefully, there will be even more awards in his future.
6. Family Is Important To Him
Not everyone is fortunate enough to come from a happy family environment, but Jeffrey is extremely thankful that that's been his experience. He comes from a very close family and he looks forward to spending time with his loved ones whenever he gets the chance. He and Crystal have an especially tight bond.
7. He Is A Sports Fan
Athletics and the arts don't always go hand in hand in a lot of people's minds, but Jeffrey is proof that those two things can easily co-exist. On top of loving music loves sports both college and professional. Like a true sports fan, he loves to go to as many games as possible.
8. He Was On An Episode Of The Real Housewives Of Beverly Hills
Jeffrey may not be a cast member on The Real Housewives of Beverly Hills, but thanks to his sister he's gotten a little shine from the show. During an episode in 2021, clips from his music video "Slide" were played on the show. The song was released in 2017. That, however, wasn't the only time Jeffrey has made his way on the screen. In 2008, he made his acting debut in a movie called The Forbidden Kingdom.
9. He Likes To Stay Active
As an entertainer who likes to give high-energy performances, it's important for Jeffrey to stay in great shape. That said, he is a very active person who participates in a wide variety of activities. He enjoys doing things like boxing and playing tennis. He is also an avid skier and he loves sharing photos and videos from his time on the slopes.
10. He Loves Fashion
Whether Jeffrey is attending an industry event or hanging out with friends and family, you can bet that he's going to show up looking his best. He has a great eye for fashion and he knows how to put an outfit together for any kind of occasion. While it doesn't appear that he's had any professional modeling experience, Jeffrey definitely knows how to work the camera.