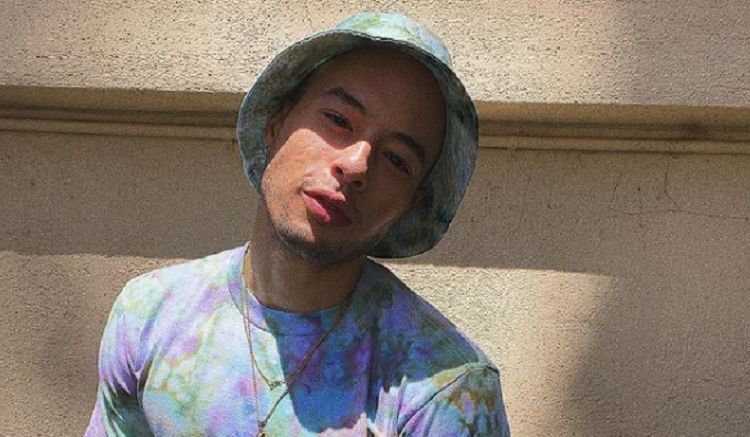 Jemar Michael made his on-screen debut in 2010, but it wasn't until 2017 that he got his big break when he was cast in the film Dear White People. The movie would go on to become a huge hit which essentially turned Jemar into an overnight celebrity. The film also spawned a Netflix series with the same name. Jemar was also in the series in which he portrayed a character named Al. His skill and charisma quickly made him a fan favorite. As the show gets ready to enter into its fourth and final season, lot sof people are looking forward to seeing how things end up for Jemar and the rest of the cast. Here are 10 things you didn't know about Jemar Michael.
1. He's From Minnesota
Jemar was born and raised in Saint Paul, MN. Jemar got his start in Minnesota and he is very proud of his roots. As you can probably guess, though, St. Paul isn't the best place to try to break into the entertainment industry. Eventually, he decided to relocate to Los Angeles are to give himself a better chance at success in his career.
2. He Owns An Clothing Company
In addition to being a talented actor, Jemar is also a talented artist. He enjoys creating all sorts of different pieces using a variety of mediums. Jemar has even turned his art into wearable items. He is the founder of a Los Angeles-based clothing company called Frenchwood Studios.
3. The Movie Crash Inspired Him To Act
Almost every actor can recall the performance that inspired them to get into acting. For Jemar, it was the 2004 film, Crash. In an interview with Tenz Mag, Jemar said, "I first got into acting at age fourteen after seeing the movie Crash. The scene with Michael Pena and his daughter in the film changed my life. Something that moving made me realize that I wanted to make art like that. Art that changes lives in the way that movie did for me."
4. He Likes To Stay Low-Key
Once some people get a glimpse of what it's like to get attention from the media, they simply can't resist being in the spotlight every chance they get. Jemar doesn't seem to be that type of person, however. He doesn't share much information about his personal life and he doesn't post a lot on social media.
5. He Collects Shoes
If you're the kind of person who believes that no outfit is complete without the right pair of shoes, then you and Jemar have something in common. He loves shoes and, according to The Closet Interview, he has a very impressive shoe collection. Unfortunately, the publication didn't go into detail about what kind of shoes he has.
6. He Would Love To Work With Jennifer Lawrence
Jemar has already gotten the chance to work with some very talented people in his career, but there are still a few others he like to collaborate with and Jennifer Lawrence is at the top of the list. Jemar really appreciates Lawrence's ability to play any role in any genre.
7. He's A SZA Fan
Art and acting are Jemar's primary focuses as a creator, but as a fan he also really enjoys music. SZA is one of his favorite artists and he's a big fan of her favorite album, CRTL. Like most of SZA's fans, Jemar is probably anxiously awaiting the release of her second project.
8. He Studied At California Institute Of The Arts
After falling in love with acting at 14, Jemar knew that he wanted to take it seriously. He went on to study acting at the California Institute of the Arts, but unfortunately, he had to leave after two years due to finances. Despite the setback, Jemar didn't let that stop him from accomplishing his goal.
9. He Was Bullied In His Younger Years
When Jemar was younger, he went through a growth spurt that made him taller and heavier than most of his peers. He was teased from elementary school all the way through junior high school. He actually credits acting with helping him get and stay in shape.
10. He Loves Fashion
Jemar loves to express himself with everything he does, and fashion is yet another way for him to do that. Jemar told Tenz Mag, "I would like to see myself more in the fashion side of things. I LOVE FASHION! I love a good look, not just an outfit, but a LOOK! I live for them!" It looks like he's well on his way to making that dream come true.