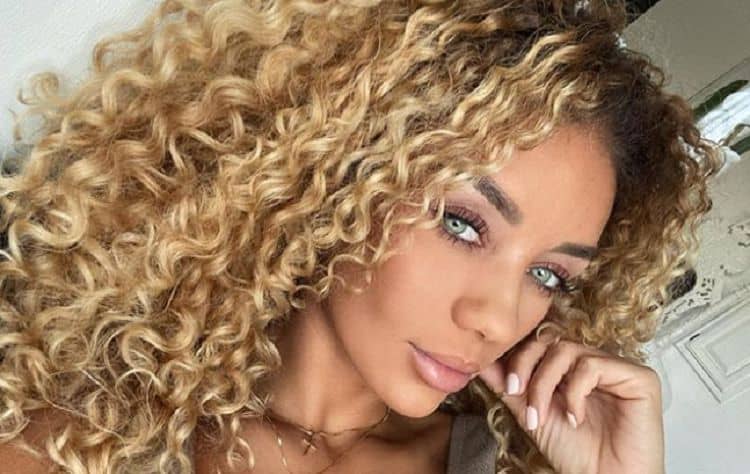 This period of social distancing and stay at home orders has been very interesting. While there are plenty of people who hate the thought of being stuck in the house with someone, others have used this as an opportunity to trade in their #teamsingle jersey and move on over to #teamtaken. It looks like Instagram model, Jena Frumes, and singer, Jason Derulo, are one of the latest celebrity pairs to be moving in that direction. Frumes, who is best-known for her social media presence, has been spending a lot of time with Derulo lately, and fans want to know more about her. Keep reading to learn 10 things you didn't know about Jena Frumes.
1. She Was Raised In Foster Care
Jena hasn't shared many details about her personal life, but it appears she didn't have the smoothest upbringing. In 2018, she tweeted that she was raised in foster care although she didn't go into any specific details about her situation.
2. She Got A College Scholarship
If you thought looks were the only thing Jena had going for her, you might want to think again. She's definitely got the brains to back it up. After graduating from high school, she got a full scholarship to North Carolina Central University. While in college, she studied criminal justice and English. She dropped out after three years and has yet to complete her degree.
3. She Loves To Travel
Jena is all about living her life to the fullest. She does the things that makes her happy as often as she possibly can, and one of those things is traveling. Jena has traveled all over the world and has been to places like Maldives, Cambodia, Spain, Thailand, Dubai, and the Bahamas. She says that Switzerland is on her travel bucket list, and she would like to visit as many countries in Africa as she can.
4. She's A YouTuber
Jena's Instagram following is very impressive at nearly 4 million, but she's also got a pretty big fan base on YouTube. She has nearly 62,000 subscribers on the platform and regularly posts videos. Her content typically includes fitness videos, skincare videos, and other things pertaining to home and lifestyle.
5. She Loves French Fries
No matter how much self control a person has, it's impossible to completely eliminate guilty pleasures. French fries are Jena's guilty pleasure and she says she can't go anywhere without ordering some fries. Her other guilty pleasure is binge watching things on Netflix.
6. She's All About Positivity
Jena has a large platform, and she's all about using it to spread positivity. She told Primark that she thinks it's important not to "look at things in a negative manner, or as a chore, or work: look at them as an opportunity to get to where you wanna be in life and appreciate it as part of the journey. Don't forget why you started. Remembering to stay positive."
7. She Takes Her Health Very Seriously
There's no denying the fact that Jena Frumes is hot, but she didn't get that body overnight. Despite her love for french fries, Jena takes her health very seriously and she's careful about what she eats. She's also really into fitness and loves to share workout tips with her followers.
8. She's A Big J.Lo Fan
Jena has big plans for her future and she hopes to get involved in many different things. She says she's a big fan of Jennifer Lopez because Lopez is one of the few people in the entertainment industry who has been able to do several different things and be successful at them all. Jena says, "Society will tell you that you have to pick one thing, focus on only that and be great at it, and that you can't venture off and be great at other things as well. But J Lo's proved you can do many things: act, sing, dance, be a business woman, a mother — and do them well!"
9. Hawaii Is One Of Her Favorite Places
Jena has seen lots of places all over the world, but Hawaii remains one of her favorite. In fact, she even said she could see herself living there some day. Her only complaint is that she wishes Hawaii had more wildlife.
10. She's An Aspiring Actress
Jena's already got the social media game on lock, and now she's setting her sights on the acting world. She's slowing getting more involved with acting and she's been working on two films that should be released in the next year or so.