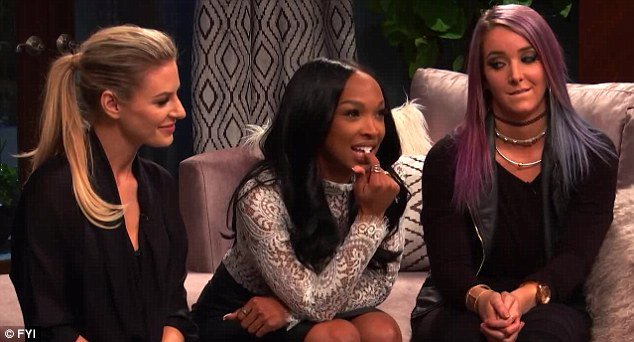 On tonight's episode of Kocktails with Khloe, Youtube sensation Jenna Marbles revealed that she changed her name from Jenna Mourey to Jenna Marbles at the request of her mom. At the time, Jenna was making videos for the Boston based Barstool Sports, and her mom was looking for a new job. The only problem was that every time she searched her name, the search results would be full of Jenna's crazy videos. Hence, the switch from Jenna Mourey to Jenna Marbles.
Jenna Marbles then went on to confirm that she asked the producers of Kocktails with Khloe if she could go on the show wearing a garbage bag. Her reasoning for this was that Khloe is the "Queen of fleek" and no matter what she'll just look like garbage next to her.
Things started to heat up as Tyga and Scott Disick made their entrance, and Khloe quickly shifted from Marbles to a game of Marry, F, Kill…
There wasn't much hesitation on the part of Marbles to proclaim her answers (while covering her eyes)! The results are:
Marry: Kanye West
F: Tyga
Kill: Scott Disick
In a more serious moment, Scott Disick revealed that his focus is now on being a better father and that the more money he has, the more unhappy it makes him. More money, more problems, right?
What is your favorite moment from tonight's episode?