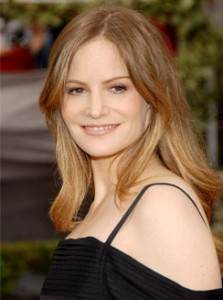 Jennifer Jason Leigh is set to appear in at least two episodes of Weeds as the sister of Nancy, the shows lead character.
Nancy is set to send Shane, her son, to live with her sister to keep him out of harms way, but her sister Jill decides it is time to find her way out her her dull suburban life and into Nancys.
Season 5 of Weeds will be on our screens in June this year, and with season 6 also ordered from Showtime, we can't expect any loose ends to be tied up anytime soon.
Personally I am hoping for a Conrad return this season, it wasn't the same without him and his dysfunctional family!
With this in mind, all this has reminded me of Weeds and got me excited for the season premiere so keep an eye out for my Weeds so far, and what would be good to see article.
Source : Reuters