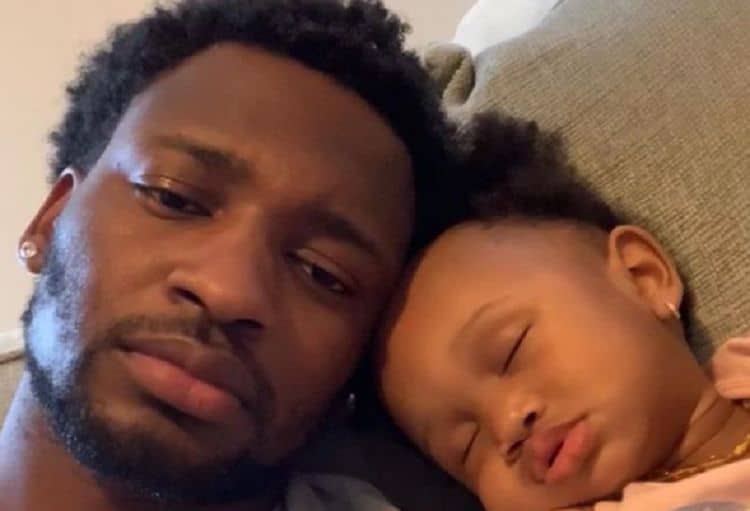 Jephte Pierre is a name you don't hear often, but it's also a name you don't forget. Mostly because it's just an interesting name, but he's also the man who starred on the very popular show, "Married at First Sight," during which time he married a woman he didn't meet until she walked down the aisle in her wedding gown. We have to say that this might not be the most romantic or the best way to get married, but we don't judge those who try it out. You do you and all that jazz. Either way, here's everything you need to know about Jephte Pierre and his life.
2. He Wasn't As Into Marriage as His Wife
When he first starred on the show and got married to his wife – more than three years ago now – he was not ready to show his vulnerability on a national level. This caused some problems in his own life, and it did not allow him to truly get to know his wife while they were together.
3. He Didn't Sleep With His New Wife
He obviously did, considering that she ended up pregnant so quickly, but we are talking about in the physical sense. He didn't want to sleep in the same bed as her when they first wed, and we wonder if this falls in line with his own vulnerability? Or, perhaps he just didn't feel comfortable spending the night with a stranger? We don't really know.
4. He Didn't Love His Wife
It's not easy to be married to someone you don't love, we imagine. However, he married a woman he'd never met, got her pregnant within four months of meeting her, and then had a baby. He became a father and a husband all in a year with a virtual stranger. At first, he didn't love his wife. He loved her as a mother, but he was not in love with her. It took him some time to figure out how to fall in love with her.
5. He's a Teacher
He's still teaching, too. He loves what he does. Making an impact on children and their education is a big deal, and it's not something you just get over doing. He's got a passion for what he does, a good relationship with the kids he teaches, and he works hard at what he does. However, he's not going to continue on this path. He will finish out his current year teaching, but he's decided to move on to something else. With the pandemic and the stress placed on teachers right now, he's just one of thousands making the same decision.
6. He Lies to His Students
When his students ask him if he was on television, he tells them he was not on television. He simply pretends he doesn't know who that other guy with the same name and same face is, and he lets them think that it's someone else. It works for him, and it ends the conversation very quickly when it all happens.
7. He's a Sports Fan
He's a man who loves his sports. His Twitter feed is filled with sports talk and photos and videos, and he's clearly a man who likes basketball the most. Well, we assume, since most of his posts are about basketball.
8. He Admits He Can Be Distant
There have been times in his marriage in which he has been quite distant. He recognizes it in himself when it happens, though, and that's a good sign. He can see after some time when things have been less than stellar with his marriage, and he realizes that sometimes it's on him to make the change, be less distant, and put in as much effort and time as his wife.
9. They are Excellent Parents
They might not always prioritize their marriage or their relationship with one another, but it is clear this is one couple who rocks the co-parenting situation. They are great parents to their little girl, who is beyond adorable. They work well together where she is concerned, and they clearly make a wonderful team where she is concerned. She's their obvious priority, and she is the love of their lives.
10. He's Private
Sure, he's a reality star. But, that doesn't mean he shares every single thing about his life. He's happy to share some things, but he likes to keep other things to himself, and that's all there is to it. We like that he prioritizes the privacy his family needs.