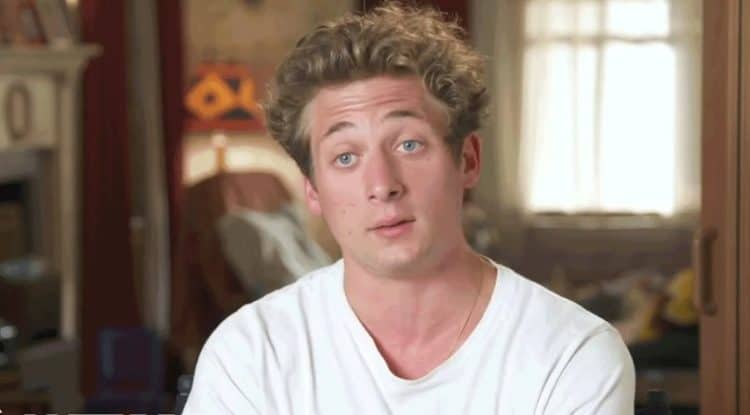 You could argue that Jeremy Allen White's greatest role in his career thus far is Lip in Shameless, but to be honest he's had a career leading up to this point that a lot of people don't know about. His role in the Gallagher clan is one that's shifted throughout the seasons from being the con man to the upstanding adult to the guy that doesn't know which way to turn because life is simply coming at him too fast to see what's happening. Lip isn't exactly innocent but he's definitely the guy that finally has tried to do the right thing at least for some of his life. The way he started out versus the way he ended up as of now is a long and confusing journey but Lip has definitely not had a good time of it for much of the trip. That's kind of what happens though when you're expected to shoulder the kind of burden he has with his siblings and his father Frank, as well as his sister Fiona, who seems to have had her own breakdowns throughout the season and has needed Lip to help get her over the hump.
There was a lot of a working up to this character however, and it's a good thing since Lip is kind of a complicated role it would seem.
He was a dancer in elementary school.
Jeremy was skilled in jazz, ballet, and tap dancing when he was younger, but come middle school he decided to switch it up and pursue acting instead. It's a hard image to process the guy that plays Lip Gallagher tap dancing, but at the same time you can't really scoff at the guy since each one of these styles takes a lot of work and concentration. Seriously, try tap dancing the way someone with some skill can do and then say it's easy. His turn to acting seems like it might have been unexpected, but at the very least he would have had the fear of performing in front of others done and over with it would seem.
He's had a fairly interesting career leading into his role as Lip.
Jeremy's been in a few movies and also showed up in a few shows such as a couple of the Law & Order series and Conviction. After taking on the role of Lip he's still been active in movies and even has a couple out this year. However busy the character on the show seems to be there's no doubt that Jeremy is just as busy, but thankfully without complications. There's really not much on Jeremy as to what goes on in his personal life, which is becoming more of a trend with some stars it would seem. There's plenty of talk about his character and what's happening on the show but as far as his personal life goes there isn't a whole lot that's been reported that he hasn't allowed to hit the web. It could be that he wants to keep his personal life separate, which is wise really since it affords an actor a little more of a social life and a chance to do what they want with their lives, but only a little bit.
Jeremy got the role of Lip right out of high school.
There was no waiting and once he auditioned he got the role. Honestly it seems like the perfect person was picked since he's exemplified everything that Lip is supposed to be about since the start of the show. It's hard to imagine that anyone else was brought in to read for any of the Gallagher's since they seem to mesh so perfectly and have since the first season. It's a little tough to accept the roles of some of them since a few of the actors in the show have been seen elsewhere and have been quite a bit different. William H. Macy for one is the kind of guy in many films and shows that looks like he'd be your favorite uncle or a father figure. In Shameless he's one of the most despicable beings on the planet and has no trouble blaming anyone and everyone else for his problems. Emmy Rossum as the downtrodden and overworked daughter of Frank and the eldest, until the clan finds out about Sammi, is another character that seems very out of place until you really get into her character. In the middle of it all is Lip, who has to deal with his younger siblings, his sister, and their deadbeat father whom he'd love to kick out of the house on a regular basis.
Lip is that guy that just can't catch a break no matter how hard he tries or how much he tries to con the world out of whatever he can. He has a conscience, but it's often too easy to bury it under a lot of self-pity and alcohol like only a Gallagher can.