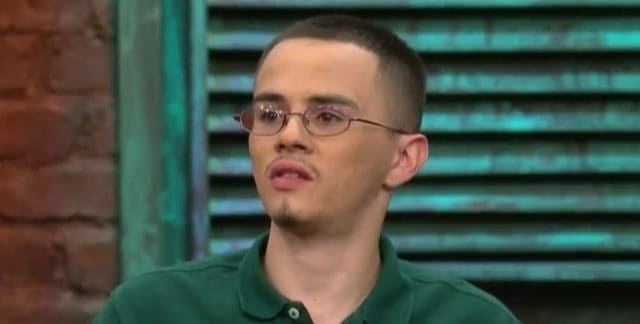 We all know exactly what Jerry Springer's show is, and that's 100% fine.  It's turned into an automatic slug fest with pretty much any guests that go on the show.  The daytime "talk show" makes its living by juicing up its guests so they'll scream "Jerrryy! Jerrrryyy!"   It's gotten to the point where there's not even any dialogue.  As soon as the guest's enemy is introduced it's an all out war.  But last week's episode called "Battle of the Nerds" almost made me sad before I then realized the show I was watching and started laughing.  Here's the synopsis of the episode.
Santana has not been attentive to Briana's needs; Jonathan wants to get to the bottom of his girlfriend's friendship with a guy; Brittney wants to turn her friendship with Sammy's boyfriend into something more romantic.
So here's the thing.  You apply to be on the Jerry Springer show and you're told, this is going to be the "Battle of the Nerds."  What kind of self esteem do you have to have to be on this show?  Obviously it's slim to none but it's amazing how I could be watching something like Charlie Rose one minute and completely abandon it because two skinny nerds are sparring over a female who is the equivalent of the worst possible seats you could by to any stadium.  You know, the ones that completely obstruct your view and you'd rather be at home?  That's what this girl was.  A crappy bleacher seat.
Anyway, here's the entire segment.  Wow.
https://www.youtube.com/watch?v=OJe8tqgyi5Q