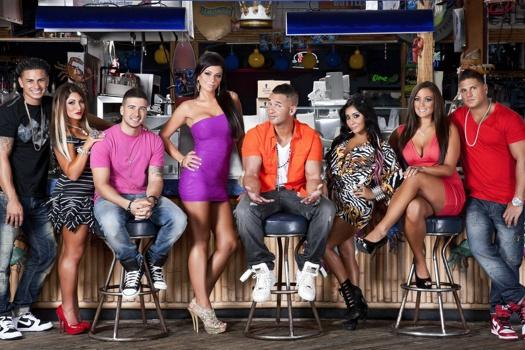 "Jersey Shore" fans recently learned about the reboot that is scheduled on MTV for 2018. It's great news for those who've missed the gang and are anxious to find out what they're up to these days. The title of the new series is "Jersey Shore Family Vacation." The show was announced after the premiere of the spinoff series, "Floribama Shore" on November 27th. Here is what we know about it so far.
More coverage than the last reprise
The last time we saw the cast together was in E!s "Reunion Road Trip." It was great, but it was a solo special that was more of a teaser than anything else. The upcoming show will be more of a revival of the series that will feature multiple episodes. Members of the gang are officially signed on to be there and instead of becoming a special or a spin off, it's a reboot of the original franchise. No word has been leaked about how many episodes will be aired yet, but we're hoping for a full season (fingers crosssed).
Cast confirmed so far
The original cast members are coming out in force. "Jersey Shores Family Vacation" will feature Deena Nicole Cortese, Paul DelVecchio, Ronnie Ortiz-Magro, Jenni Farley, Nicole "Snooki" Polizzi, Vinny Guadagnino and Mike Sorrentino. The absent member is Sammi Giancola and it appears that she is not yet slated to be a part of the new revival of the show. When asked why she's not on board with the reboot, she explained that she and Ronnie are done and she doesn't really want to be around him.
What will they be up to this time?
This is one of the best kept secrets of all. We could assume that there's going to be a lot of partying, drunkenness, puking in the sink and waking up half naked after a wild night, but this would be taking for granted that nobody has really changed in the past five years. The gang is in their thirties now and many have families. Has this changed anything?
Does the title point to any changes in the content?
Marriage and children have been known to change the way that people view their lives and it can cause them to modify former youthful behaviors. Although this isn't always the case, we're wondering if the title "Jersey Shores Family Vacation" means that the friends getting together or like family, or if it actually means that their families will be along for the ride. So, if this is the case and they've toned down their behaviors then what will the show be like minus the controversy?
Well, if you love the characters of this reality series, then, you might be intrigued to see how growing up and maturing have affected them. It could be that they're entering a new chapter of their lives, or at least some of them, that will actually be interesting. We have a lot of questions because execs aren't telling us much about what we can expect. We're fairly certain that a lot of the questions will be answered in the premiere of the show. The best that we can do as far as predicting when it will air is to go with the original promise that it will be out in 2018. We'll just have to keep our ears to the ground until more information is made available.