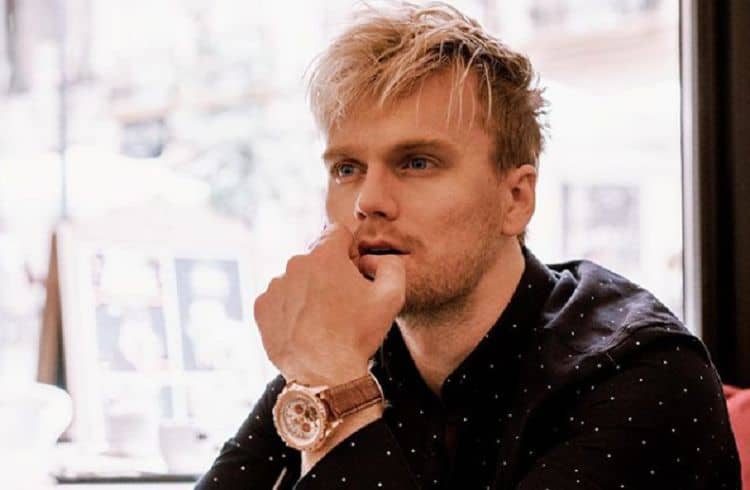 90 Day Fiance has introduced the world to some very interesting people. Jesse Meester is definitely one of the most unforgettable. He initially appeared on the show 90 Day Fiance: Before the 90 Days in 2019. At the time, he was dating a woman named Darcey Silva and it quickly became apparent that their relationship probably wouldn't work out. Not only did the couple have a huge age difference and lots of geographical distance between them, but they didn't seem to see eye-to-eye on anything. Even though their relationship didn't work out, being on the show has allowed Jesse to build up a pretty impressive fan base and lots of people can't get enough of him. Here are 10 things you didn't know about Jesse Meester.
1. He Wrote A Book
Jesse Meester seems to be trying to get his eggs into as many baskets as possible, and he's tried his hand at several different things. He wrote and released a book on intermittent fasting, but the reviewers were so bad that he ended up taking it off of Amazon. He even threatened legal action against the people who left poor reviews on the grounds that he believes the reviews were false.
2. He Loves To Travel
Jesse was born and raised in the Netherlands, but enjoys seeing as much of the world has possible. He loves to travel and has been doing even more traveling since his 90 Day Fiance fame. Some of the places he's been able to visit include Spain, Maldives, and Italy.
3. He Claims To Have Taken Care Of Darcey Silva Financially
Jesse and Darcey Silva had one of the most toxic relationships in 90 Day history, and there's yet another plot twist to their already sordid story. Jesse claims that he gave Darcey a credit card during their relationship and supported her financially. However, he didn't provide any receipts to support this.
4. He Speaks Four Languages
If you're going to be the type of person who spends most of their time traveling, it's probably also a good idea to learn how to speak other languages. Fortunately for Jesse, this is something he's chosen to do. According to his LinkedIn page, he can speak English, Dutch, German, and Spanish. He didn't specify which of these languages he's fluent in.
5. He's A Business Owner
If you've ever seen Jesse on TV, you've probably wondered what on earth he does for work. He seems to have a lot of free time and it's very clear he doesn't have a traditional job. Apparently, he's a business owner who runs a company called Caffe Meeste as well as his personal website where he sells Merch.
6. He Creates Custom Content For His Fans
Jesse may not be everyone's cup of tea, but he's still managed to build up a pretty impressive fan base. Those who are especially interested in him have the chance to purchase custom content from him. He has a Patreon account where users can pay a subscription fee to gain access to exclusive content. He also has a Cameo account where he makes personalized/customized videos for a small fee.
7. He Started A Podcast
Remember when I said Jesse is trying to put his eggs in as many baskets as possible? I wasn't kissing. In addition to everything else he's got going on, he also started a podcast. The show is called Life Talk with Jesse Meester and is meant "to spark the brain in becoming the best version of your'self'."
8. He's An Actor
Just because a reality TV star is also an actor doesn't mean they're necessarily acting on reality TV. However, it can cause people to question their motives which has certainly been the case with Jesse Meester. Lots of viewers have questioned his intentions for being on 90 Day Fiance, and finding out he's an actor doesn't help. Even though he hasn't had the most successful acting career, he has earned a few credits over the years.
9. He Has A Degree In Psychology
Education is something that is very important to Jesse. He attended NTI from 2014 to 2018 where he earned a bachelor's degree in psychology. There's a little bit of irony in this because many 90 Day fans have accused Jesse of being a narcissist who should probably see a psychologist.
10. He's A Philanthropist
Jesse is passionate about helping those who are in need. According to his Instagram bio, he's a philanthropist although he doesn't mention any organizations or initiatives he's supported. If Jesse really is supporting good causes, it's nice to know that he's using his fame for something good.