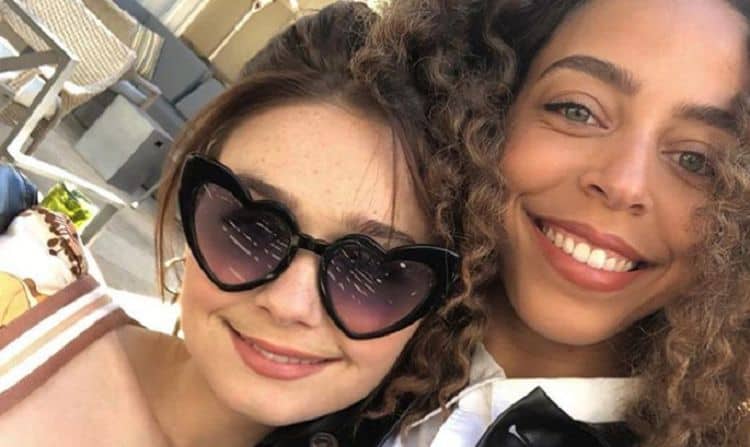 Jessica Barden is an English actress who is best known for her role in the film "Hanna" as Sophie, released in 2011. She has a big fan base who are consistently interested in knowing what's going on in her life, both personally and professionally. We checked up on her and learned 10 things that you might find to be interesting about the beloved young celebrity.
1. She's been an actress for 20 years
Jessica Barden began her acting career in 1999. She made her debut on television with a minor role in the television show "My Parents Are Aliens." From that time until now, she's maintained a career in acting and is a 20 year veteran in the industry. She would go on to appear in other small roles in television shows including "The Chase," "No Angels," and in 2007, she appeared as Kayleigh Morton on "Coronation Street," an ITV soap opera.
2. She appeared in film 8 years later
It was 8 years after Jessica made her first television appearance until she was cast in a film role. She made her debut in film in the comedy-drama movie "Mrs. Ratcliffe's Revolution" in 2007. This was the first of many more which would follow in the years to come.
3. Jessica Barden is also a stage actress
Jessica appeared on the stage in a production of the play "Jerusalem" held at the Royal Court Theatre in London, England in 2009. She was cast in the role of Pea. She was transferred to the West End Apollo Theatre afterward. She is a versatile actress who has performed in multiple settings throughout her career in stage, film, and television are all three quite different with stage requiring additional skills for live performance versus those which can be re-shot for a film. You only get one shot at getting the roles right on the stage.
4. Her Birthday
Ms. Barden was born in Northallerton, North Yorkshire, England on July 21, 1992. This makes her 27 years old as of 2019. Although she is nearing 30 she is an actress who looks a lot younger than she really is. This makes her a great candidate for landing a broad range of roles for characters that are younger than she currently is. She is fortunate that she can get away with portraying much younger characters.
5. She is known for her deadpan delivery
One of the most interesting traits that Jessica has to offer for casting directors is her ability to deliver any lines in a deadpan manner. This is a technique tht isn't easy for some actors to master but it appears to come to Jessica Barden quite naturally. It's just one more aspect of her skill set that makes her such a versatile and able actress.
6. She was in "Penny Dreadful"
Barden also landed a part in the film "Penny Dreadful." She played the part of Justine in the film. This was a horror movie where her deadpan delivery came in extremely handy. It's always a pleasure to watch her perform whatever the genre.
7. She played a major part in the film "TEOTFW" with a reprisal
If you're familiar with the film "TEOTFW," we can't really write it out here, She played the part of Alyssa in the short version that was released in 2014. The film was released later in 2017 and she reprised her role for the new adaptation. It is rare that this happens but she was so good in the role that the next outfit to bring the film to life wanted her to play the part.
8. She goes by the nickname Jessy
We looked on Jessica's Instagram account to find out what new information we could learn about her and what she's been up to lately. We noticed that her Instagram name is jessybarden. It's a cute nickname and it fits her perfectly with her bright blue eyes, her freckles, and her youthful appearance.
9. She is extremely popular on social media
At our last visit to Jessica's Instagram page, we saw that she has a massive amount of followers. The total as of November 2019 was 1.3 million. She does a really good job of keeping the site up to date with tons of amazing photos. So far, she has made 2,414 posts on the site. You can learn a lot about a person simply by looking at the pictures they post. You'll find a lot of different activities to learn about the things they enjoy doing, as well as finding out who the people they spend time with happen to be. It's a great resource for fans who want to know more about a celebrity.
10. Jessica Barden has a bright future ahead of her
When we set out to learn more about Jessica Barden, we knew that she was a talented actress, but we didn't realize that she has performed in so many different kinds of situations. When we visited her social media pages we saw that she has a wonderful sense of humor to go along her ability to deliver her lines in a deadpan and downright creepy way. It's because she's extremely skilled at her craft and very versatile. It's no wonder that she has more than a million fans following her on social media. She's just 27 years old, and she already has two decades of acting experience under her belt. She is a rising star that we expect to see go a long way in her career in the years to come. Jessica has a young-looking face and she can play characters much younger than her actual age. While it's hard to say how long this will be the case, for now, it opens up a lot of different parts for her. We're looking forward to her latest projects "Pink Skies Ahead," and "Holler" which are both in the post-production stage, and another in the pipeline titled "The Line" which is in pre-production.