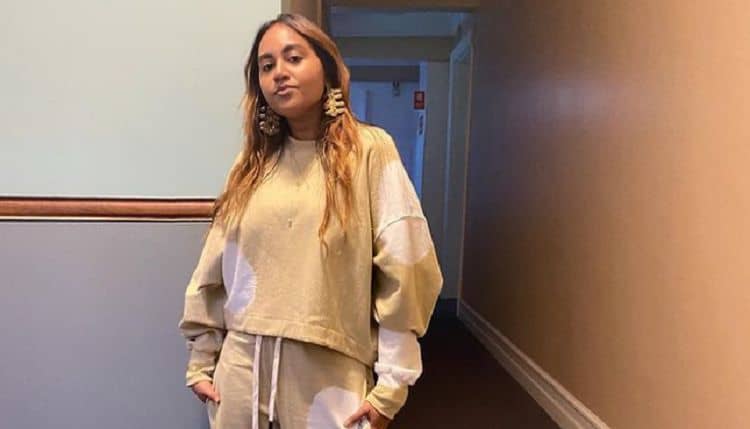 Since competing on Australian Idol more than a decade ago, Jessica Mauboy has become one of the most popular singers in Australia. Her beautiful voice has earned her the respect and attention of countless people both in and out of the music industry. She has gotten to have several awesome experiences including being part of the Australian leg of Beyonce's I Am… World Tour in 2009 and Chris Brown's F.A.M.E. Tour in 2011. Even with all of the things she's already accomplished, Jessica doesn't have any plans to take her foot off the gas. She still has a lot of things she wants to share with the world, and she's well on her way to doing it. Keep reading to learn 10 things you didn't know about Jessica Mauboy.
1. She Comes From A Musical Family
Jessica may be the first person in her family to pursue a career in the music industry, but she certainly isn't the first one to be musically talented. Both of Jessica's parents have always loved music. Her father plays the guitar and her mother sings. They have always been supportive of her dream to become a professional singer.
2. She's Done Some Acting
Singing is what most people know Jessica for, however, it's not the only kind of performing she's done. Jessica has landed a few acting roles over the years. Most notably, she played Billie Carter in the TV series The Secret Daughter from 2016 to 2017. More recently, though, it appears that music is back to being her sole focus.
3. She Likes To Inspire Others
Entertaining her fans isn't the only thing Jessica is concerned about, Jessica also hopes that she can use her platform to inspire and empower others. As someone who has experienced moments of self-doubt over the years, she understands the importance of having a positive presence to look up to.
4. She Loves Country Music
Since Jessica was born and raised in Australia, some people may find it odd that country music has been such a big part of her life. During an interview with Q News, Jessica said, " I grew up with a lot of country music like Patsy Cline and Dolly Parton because that was mum's favourite music and so we had to listen to it too."
5. She Almost Gave Up On Music
Music is Jessica's first love and it's something she's always wanted to do. Still, the realities of being a professional musician proved to be challenging and Jessica went through a period of time where she considered giving it all up. While talking to News.com.au, Jessica shared that she lost her relationship with music for about six years, but she had finally gotten to a place where she was ready to get her career back on track.
6. She's A Brand Ambassador
The success that Jessica has had in her music career has allowed her to get some awesome opportunities in other areas of her life. She is a brand ambassador for L'Oreal and was part of the company's Know Your Worth Campaign. Not only was this a great opportunity for her on a professional level, but the brand also has a special place in her heart because her mom always used the products.
7. She's In A Relationship
On top of finding the thing she wants to do for the rest of her life, Jessica has also found the person she wants to spend the rest of her life with. She is in a relationship with a man named Themeli Magriplis. Although the two don't technically have any children together, they are very proud pet parents.
8. She's All About Staying Humble
Over the years, Jessica has been highly regarded for her down-to-earth personality. Staying humble is something that her parents instilled in her at an early age, and it's become a big part of who she is. Jessica told Elle, "I always try to remain as humble as possible. I'm happy with what I've got."
9. She Love Fashion
Jessica has a great eye for fashion and she loves putting outfits together. She even has a highlight section on her Instagram profile dedicated to her love for fashion. Her clothing gives her another fun way to express her personality and she isn't afraid to be a little bold. Regardless of the occasion, you can bet Jessica is going to pull up looking great.
10. She Has An Alter Ego
The world is used to seeing one side of Jessica, but she has a completely different side as well. According to Yahoo News, Jessica said, "My alter ego is J Malley – it's sort of like Beyonce's Sasha Fierce. It's the fearless side of me… I got it tattooed on the back of my neck."