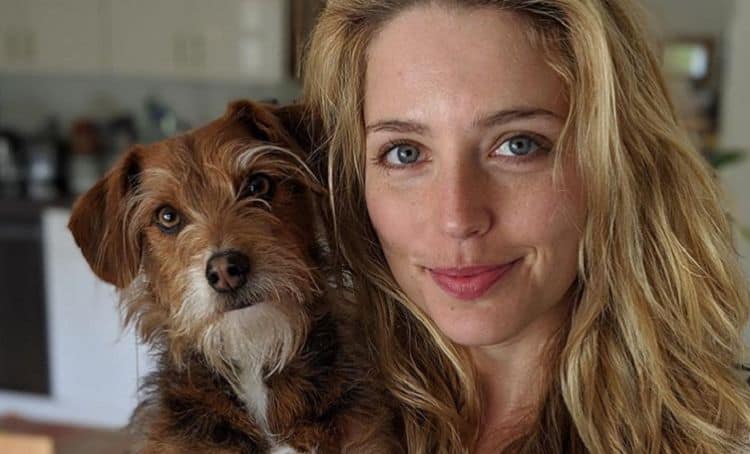 Jessica Rothe's good looks may be the first thing people notice about her, but her acting skills are what have allowed her to have such a successful career. In the decade since making her on screen debut, Jessica has gone from minor roles with no speaking parts to bigger and better opportunities. She got her first big opportunity in 2014 when she was cast as Jessica in the TV show, Next Time on Lonny. In 2017, she became a modern day scream queen when she was cast in the film Happy Death Day. Most recently, she played the role of Jessica role in the new Amazon Prime series, Utopia, and the show has given her the opportunity to share her talents with a wider audience. If you're not familiar with Jessica and her work now, you will be soon. Keep reading for 10 things you didn't know about Jessica Rothe.
1. She's A Denver Native
The bright lights of the entertainment industry aren't something that Jessica grew up around. She was born and raised in Denver, CO to a father who was a physician and a mother who was a teacher. Even though her parents didn't have any experience in the entertainment industry, they still supported her desire to be an actress.
2. She's A Boston University Alum
Even though Jessica's parents supported their daughter's dreams, they still wanted her to get a college degree so she would have something to fall back on. After high school, Jessica decided to head to New England for college. She attended Boston University where she earned a bachelor's degree.
3. She Was In An Episode Of Gossip Girl
The majority of Jessica's work so far has been in films, but she's also mad quite a few appearances in popular TV shows. In 2012 she appeared in an episode of the hit show Gossip Girl. Her role was so small that her character didn't have a name, but  it was probably a cool experience regardless.
4. She Loves A Good Adventure
Jessica is all about living life to the fullest and she loves to get out and do things that make her feel excited. She enjoys traveling to different places and is fortunate to have a career that allows her to do that. She also likes to spend time outdoors doing things like swimming, boating, and archery.
5. She's A Trained Dancer
Before Jessica got into acting, she was utilizing her performance skills as a dancer. She started taking ballet lessons whens he was 8-years-old and eventually took tap dance classes as well. Even though her days as a dancer are over, many of the lessons she learned in her training remain with her today.
6. She Has A Background In Theater
Like lots of other actors, Jessica got her first acting experience in theater. When she was a kid she started participating in local theater productions and continued to do theater through college. On screen work is her focus now, but theater will always have a special place in her heart.
7. She Has Been An Advocate For The Black Lives Matter Movement
Jessica has built up a substantial social media following throughout her career, and she currently has 363,000 followers on Instagram. She has consistently used her platform on social media to raise awareness for causes that are important to her including the Black Lives Matter movement and the fight for equality. She has also been vocal about people exercising their right to vote.
8. She's Hoping For Another Installment Of Happy Death Day
It's only been a year since Happy Death Day 2 U was released, but people are already eager for another installment, and Jessica is no exception. Although there's no official word on when/if there will be another movie, Jessica is hopeful. She told Bloody Disgusting, "I have a feeling whether it's now or in five years or ten or twenty, if we pull a Jamie Lee Curtis from 'Halloween' and Tree comes back as a badass 50-year-old, I know that we will get to tell the rest of the story."
9. She Plays The Violin
A college degree isn't the only thing Jessica got during her days at Boston University. She also learned how to play the violin. Unfortunately for anyone out there who was hoping for an album full of violin solos from Jessica, playing the instrument is simply a hobby for her.
10. She's Married
In September 2020, Jessica and her longtime boyfriend, Eric Clem, tied the knot in an intimate ceremony. Eric is also an actor who has been working professionally since 2005. He hasn't gotten any big roles yet, but has appeared in several short films over the years.