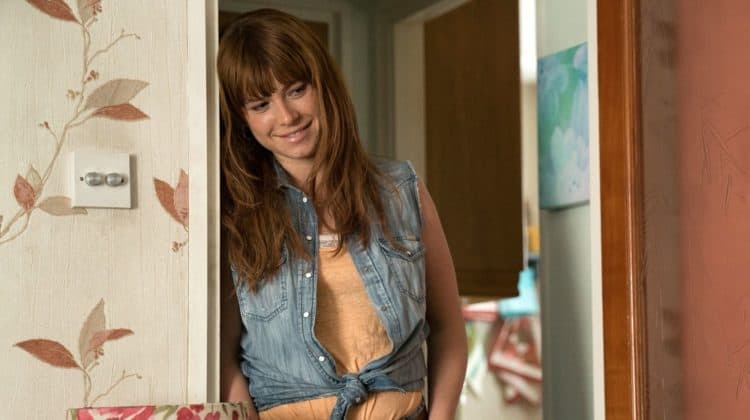 The last few years of Jessie Buckley's career have been truly remarkable. In 2018, she was the star of a TV miniseries called The Woman in White and the following year she played a main role in the HBO miniseries Chernobyl. 2020, however, proved to be an especially huge year for her thanks to the success of the TV series, Fargo. Her role in the show helped spread her talent to a wide audience and there are lots of people who have become interested in her work. While her time on Fargo may be coming to an end, she's got some great projects in the pipeline that will be getting released over the next year or so. Keep reading for 10 things you didn't know about Jessie Buckley.
1. Her Parents Have Always Encouraged Her Creativity
Many parents put lots of pressure on their children to find academic success and they often discourage any activities they don't consider valuable. Jessie is lucky to come from a family where creativity is valued  greatly. Both of her parents work in the arts and have always encouraged her to explore her creative passions.
2. She Likes Exploring The Dark Side
Playing characters who lean into the dark side isn't something every actor is interested in doing. Jessie, on the other hand, seems to enjoy those types of opportunities. She told Entertainment Weekly, "Everybody's a bit dark. I like those things in life. I like the crunchy things in life."
3. She's A Musician
Jessie's work as an actress is what has gotten her the most attention, but she is equally as invested in her career as a musician. She sings, plays several instruments, and studied at the Royal Irish Academy of Music. While some people may expect her to choose between acting and singing, she has no plans on doing that.
4. She Supports The #MeToo Movement
In 2017, the start of the Me Too movement created a safe space for people, particularly women, to share stories about the sexual harassment/assault they've endured. The movement became especially powerful in the entertainment industry where many women described horror stories of experiences they've had with men in the industry. The movement garnered countless supporters, and Jessie Buckley is one of them.
5. She's A RADA Alum
Jessie is a formally trained actress who studied at the internationally known Royal Academy of Dramatic Arts. She graduated in 2013 and made her TV debut the following year. RADA has a long list of other notable alumni including Alan Rickman and Taron Egerton.
6. She's A Very Private Person
Being a celebrity almost always results in an invasion of privacy. Between the being hounded by paparazzi and attention from overzealous fans, it can be hard for celebrities to get away from the spotlight. Jessie, however, deeply enjoys her privacy and it's something that she's worked hard to maintain. She doesn't participate in social media and rarely shares any details about her personal life in interviews.
7. She Dated James Norton
Unless you're the kind of person who is always keeping up with celebrity new, you may not have known that Jessie and James Norton, who also attended RADA, were once an item. The couple dated for two years before calling it quits in 2018 in a split that Jessie refers to as "acrimonious".
8. She's Faced Mental Health Struggles
From the outside looking in, it's easy to feel like Jessie Buckley has every reason in the world to be happy all the time, but things aren't always what they seem. During an interview with the Belfast Telegraph, Jessie shared that she suffered from severe depression when she first moved to London. She has also dealt with anxiety over the years. She eventually decided to seek the help of a therapist to help her learn to cope with these issues.
9. She's Not Afraid Of A Challenge
Playing it safe may be the easiest way to move through the world, but Jessie isn't exactly interested in making things easy all the time. Instead, she's the kind of person who loves a good challenge and she isn't afraid to branch out, get creative, and try new things.
10. She Believes There's More To Life Than Looks
The entertainment industry is known for being incredibly superficial, but Jessie refuses to buy into that. She told The Guardian, "I don't think I'm ever going to be a beauty queen. I'm not interested in that – I'm more interested in the character I'm playing. I think that's such a wrong and stale message anyway – that your only value is what you look like … You either play to that, or you don't. I think it comes from your sense of self. If I'm evaluating my happiness on what kind of mascara I'm putting on, then I'm probably missing out on a lot of other fulfilling experiences – ways of feeding my soul, or looking at the world."