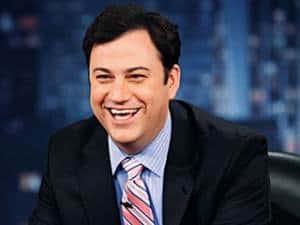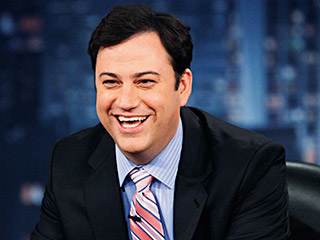 This could be a very smart move by the Emmys. Today ABC announced that Jimmy Kimmel, late-night talk show host, will be hosting the 64th Primetime Emmy Awards, airing on in September.
This will be Kimmel's first time hosting the Emmys and Don Mischer will serve as producer for the telecast for the 12th time. "We are thrilled to have been asked to produce the 64th Primetime Emmy Awards," says
Mischer. "We love television and look forward to working with the Television Academy and ABC
in creating a show that is fast-paced, humorous, unpredictable and at times irreverent, but clearly
celebratory of our incredible industry."
Kimmel's post-Oscar show has become a staple on ABC, attracting big-name talent for parody videos. While David Letterman didn't exactly dazzle us as an Oscar host, Kimmel could do very well as an Emmy host, possessing both a decent sense of humor and natural "aw-shucks" charisma.
The 64th Primetime Emmy Awards will air on September 23, 2012 on ABC.