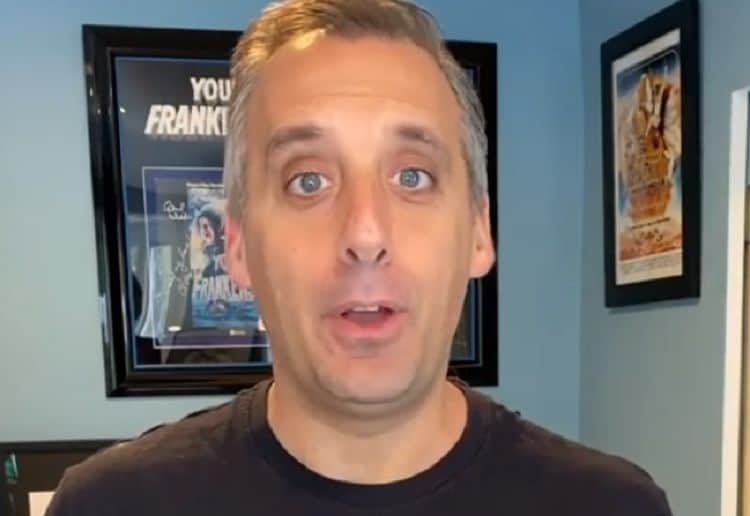 Joe Gatto is an American comedian that is best known for the role that he plays on the television comedy show "Impractical Jokers." He joins his lifelong friends in pulling pranks on one another in situations that throw down some very embarrassing challenges. Although we learn a lot about each of the guys on the show, fans would still like to know more details about Joe's life and career. After conducting a bit of research into his history we've learned some fascinating facts. Here are 10 things that you didn't know about Joe Gatto.
1. Joe is a member of a comedy troupe
Joe Gatto is a talented comedian that has teamed up with a group of his peers to form a comedy troupe. They are known as the Tenderloins. In case you're not familiar with the group, they are the guys who make up the main cast of the television show "Impractical Jokers." They are creators, executive producers, writers as well as the stars of the show and they take their show on the road and go on national tours. The Tenderloins plant their hidden cameras to film their hijinx.
2. Joe and his co-stars are all Staten Island natives
Joe, along with the other members of the cast are all from the same city in New York. In fact, they met one another in high school and became fast and lifelong friends. They formed their comedy troupe in 1999. Members of the cast include Joe Gatto, Brian "Q" Quinn, James S. Murray and Sal Vulcano.
3. Joe is a family man
Gatto was born in Staten Island on June 5, 1976. He is 43 years old. He married Bessy Gatto on September 2, 2013. The couple is still together and they have two children. When Joe isn't out with the guys doing his comedy routine, he enjoys spending time with his family.
4. He is shameless
Joe Gatto is the one member of the "Impractical Jokers" cast who is the hardest to punish. He seems to take on even some of the most cringe-worthy challenges with eagerness. The rest of the guys will tell you that Joe maintains the shame-free attitude that allows him to look people right in the eye and say something so messed up, the average person would want to crawl into a hole and hide. What's more, is that he's pretty good at keeping a straight face while he does so.
5. He loves to eat
While most people enjoy eating, Gatto takes it to the next level. If you watch the show you will see him eating often. In fact, he has admitted that he has an obsession with food and it learned it from home growing up. His mother prepared a lot of delicious food and she kept plenty on hand so he could graze whenever he wanted. He has even been known to take things out of a bakery and eat them. We hope that he returned to pay for them later but that one is still up in the air.
6. Before fame, he was fired from a job
Joe had to earn a living working a regular job before he became a celebrity personality and comedian. He had a job at the emporium of James Glenn Delamark Beck the 2nd. He made a critical mistake that cost him his job. He was playing with a jockstrap while on the job and they didn't see the humor in his actions. As a result, he was fired. While some people may find this embarrassing, you have to remember that Gatto is tough to shame.
7. He's an animal advocate
Joe has a big heart when it comes to four-legged furry creatures. He openly advocates for people to adopt pets rather than purchasing them from breeders. There are so many dogs and cats in animal shelters who need good homes and instead of buying a puppy or kitten who will be wanted by their owners, it's just as easy to help rescue a pet who has fewer prospects of ever finding a good home.
8. He doesn't drink Alcohol
Joe Gatto joins his buddy Murr in remaining alcohol-free. While the other two partake of the fruit of the vine, he prefers to abstain. He has a very good reason for adopting this philosophy. His father passed away in 1995 from pancreatic cancer. The disease was a result of alcohol poisoning from heavy drinking. He has no desire to follow after the same patterns of behavior.
9. He has an Instagram account
Fans who want to see some great pictures of Joe and the rest of the Tenderloins can go to his Instagram account. It's a fantastic resource for keeping up with them and what's going on in their careers and their personal lives as well. There are a lot of Joe's admirers who have already discovered his page and so far he has more than 1.4 million followers. He has made a total of 667 posts so it's obvious that he's doing his part to keep everyone up to speed on all the news that is the news.
10. He cares about others
While we were checking out Joe's Instagram account we saw that he had a link to a charity site. On the site, you'll notice that Joe is also promoting a holiday fundraiser which tells us that he's into spreading the wealth and helping others who are in need during this time of year. While Joe is a talented comedian that will do almost anything to get a good laugh, there are some things that he takes very seriously. These are taking care of his wife and children, advocating for shelter adoptions and helping people who are in need of assistance.