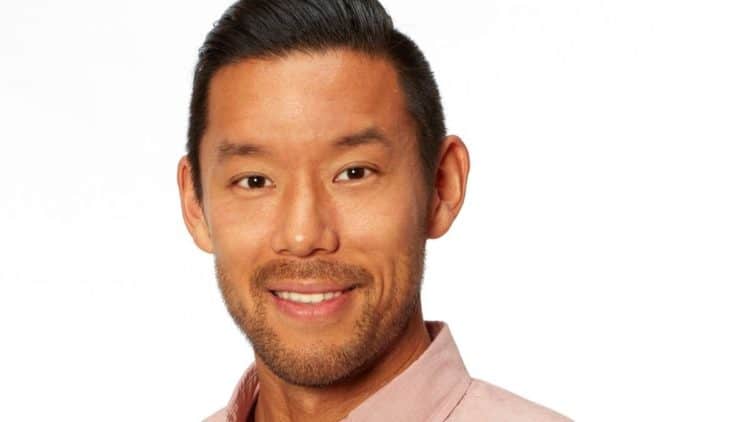 Joe Park is a man who has been on the frontlines for most of 2020, and he's ready to find love. We apologize…we should be referring to him as Dr. Joe Park. He's an anesthesiologist who has spent this year in New York City working with COVID patients, an illness he was diagnosed with earlier in the year. he's ready for love, though, and that meant leaving the front lines in NYC for the front lines of reality television on the opposite coast looking for love on "The Bachelorette," season 16. He thought he was looking for love with Clare Crawley, but she bailed on the show when she found the love of her life. Now he's looking for love with her replacement, and we are all waiting to see what happens.
1. He's Got a Type
He's not looking for a lazy lover, ladies (alliteration is the best). He's looking for a woman who takes care of herself. She needs to be physically fit, she needs to be healthy, and she has to have a killer smile. The rest will fall into place. However, being kind and having a laid-back attitude, intelligence, and a really good sense of self are all also important personality traits in Dr. Joe's eyes.
2. Online Dating is Not For Him
He's tried it, but he says that women in the online dating world have one thing in common. They find a great guy, but there is always a small piece of them that wonders if there is a slightly greater guy out there. Needless to say, he's not found love online.
3. He's An Award Winner
Well, we don't really know if you can call it an award per se, but he was once named one of the 20 Most Eligible Doctors in New York City. We imagine there are quite a few eligible doctors in the city, so that makes this a big deal. Right? No? Yes?
4. He's Highly Educated
As we'd hope considering he is a medical professional. Following his high school career at the George W. Hewlett High School, he was accepted into Georgetown University to study. He spent a few years there before it was time to head off to medical school. He obtained his medical degree from the Stony Brook University School of Medicine. That was in 2014, so he's been working for six years as a licensed doctor.
5. He's Not A Favorite for the Ladies
While things clearly did not work out for him with either of the Bachelorettes, he is still on the show. He's not yet been eliminated by replacement bachelorette Tayshia Adams, but she's made it clear she's got a lot of feelings for both Zac Clark and Brendan Morais. It seems to us they are her two favorites, and we aren't too hopeful that Dr. Joe will get much further.
6. Fans Love Him
While he might not be the man for either of the women he hoped to find love with, he has the entire country rooting for him. Fans are already pushing the show to make him the next Bachelor so that he has a chance to find love on his own. It seems like a good idea to us.
7. He Loves His Mother
If there is one thing that Dr. Joe can say honestly, it's that he has the most amazing woman in his life. That woman happens to be his mother, and he is very close to her. He shares photos of her on his Instagram feed, and it's clear that they are close. He makes it very clear, too, that she's a beautiful woman who looks decades younger than she is. He's not making that up.
8. He's a Traveler
He seems to have a passion for travel, and we are all about that. His Instagram feed doesn't have many photos on it, but most of them are travel related. Some seem wedding travel related, and that's even more fun. To get to see the world with people you love while celebrating people in love. We are all about it.
9. He Loves Ice Cream
We have this on good authority, too. He says it himself in his Instagram bio. As you know, this is the place where you share the most important of the important information about your life, so it must be something he really, really loves.
10. He's Private
While he is now a reality star with everything going for him, he's clearly a guy who likes to keep things to himself. He does not share too much online about his personal life, and we like that. He has a huge following already of more than 14k fans, and that will only continue to grow, but he's not giving away too much.