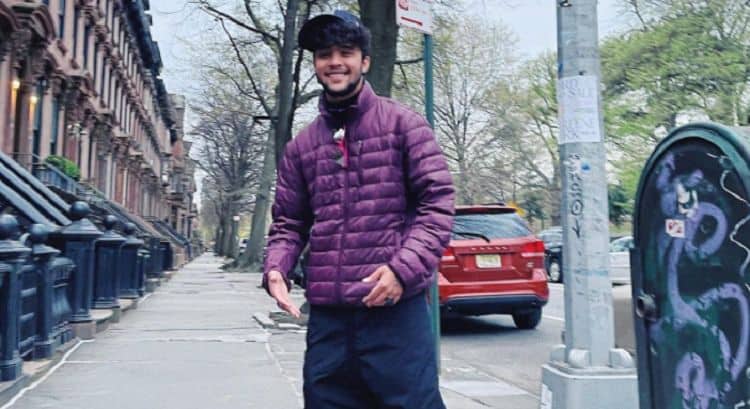 When CNCO's Joel Pimentel announced he is leaving the band, the world was shocked. He is one of the most famous members of the group (it was called a boy band back in the 90s), and no one saw this coming. It's like a breakup you don't have any personal interest in, yet you cannot stop thinking about it and feeling personally affected by what went down. He's made the announcement, and now fans are wondering just what he plans on doing with his life and how he will go about his music career now that he is no longer part of the group that made him famous.
1. He is Young
Being part of a boy band typically means you are young, but he didn't even have time to grow up with this band. He didn't spend decades with them by any means. He was born on February 28, 1999, which means he is 22 as of 2021. He didn't spend much time with them at all at this age.
2. He is from California
From what we understand of his childhood, he was born and raised in California. He lived there as a baby and a child, and he continues to live there now. We do know he went to high school in a little town called Hesperia, and that is where he grew up in Cali. He might not live there now, though. He probably spends more time in LA than anywhere else.
3. He's a Reality Competition
Before he began his boy band days, he was a reality competition winner. He was one of the winners of a show that is called La Banda, which is a Spanish singing competition. The winners were then put together into a group of young men who later became CNCO.
4. He is a Model
He's not a technical model, but he does model for brands like Dolce and Gabbana. He is technically considered a celebrity endorser of their designer brand, but he does model their clothing and accessories, and that is what we call a model. You can call it whatever you want, though.
5. He is On Good Terms with the Band
This young man is not on bad terms with his band by any means. He is leaving the band to focus on his own career as an artist outside of the band, but they are brothers. The band came out and said that they support his decision, that they have a great relationship with him, and that they will always be a band of brothers. That is sweet to hear.
6. He is Exceptionally Popular
This young man has a lot of followers. His Instagram page alone boasts more than 3.7 million followers, which is a huge number. He can do anything he want as an influencer if his own solo career as an artist does not work out for him. He's got so many fans who love him, and that is due largely to the fact that he spent almost six years with a famous band.
7. He is Stylish
While his outlandish outfits might not be a mainstream look for most kids his own age, he is very stylish. He has an eye for fashion that allows him to feel comfortable but put together at the same time. He is a young man who appreciates fashion and the voice that it gives to those. After all, what you wear says a lot about you, and you want to be sure it's saying the right things.
8. He Has Many Tattoos
He may have many more than we are aware of for all we know, but he does have a very notable tat behind his ear. It appears to be a portion of a cross with the bottom half broke into some symbols rather than the full bottom of the cross. We don't know what they mean, but we'd love for someone to share in the comment section if they do know.
9. He is Very Private
He was only a teen when he won a reality competition and became a boy band group member. Because he was not yet a legal adult, he likely had a parent or a manager monitoring his social media posts and keeping him as private as possible, and that's good news. However, he's maintained that level of privacy in his life, and he shares very little information about his personal life.
10. He's Very Faithful
We mentioned his tattoos earlier, and we thought we'd mention the one on the back of his hand. It tells us everything that we need to know about him and his faith. He is a young man who has a deep faith in God, and it's evident by the tat he has on his hand. It's a cross with the verse from Philippians 4:13, "I can do all things through Christ who strengthens me," and that's all you need to know about his faith.