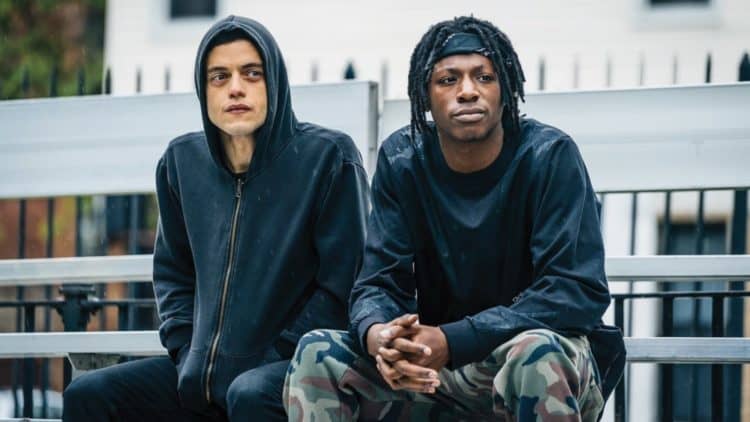 When Joey Bada$$ released his first mixtape in 2012, many people felt that he had a bright future in the music industry. He kept the momentum going with three other projects before releasing his debut album, B4.DA.$$, in 2015. To many people's surprise, however, Joey seemed to take his foot off the gas after dropping his second album. What many people didn't realize, however, was that Joey had expanded his work into the acting world. For the last few years, Joey has been taking on acting projects and he has a natural ability to light up the screen. That doesn't mean he's done with music, however. He released an EP in 2020 and he likely has more tunes on the way. Here are 10 things you didn't know about Joey Bada$$.
1. He Is A First Generation American
Joey Bada$$ was born and raised in Brooklyn and he's very proud of that fact. However, both of his parents are originally from the Caribbean. His mother is St. Lucian and his father is Jamaican. Joey has lots of love and respect for all of the cultures that have come together to make him who he is.
2. He Is A Poet
Joey has been writing for most of his life, and like many other rappers, his introduction to music came through poetry. While talking to Interview Magazine he said, "I was always into poetry as a kid. Poetry is rap, rap is poetry. I remember being in the first grade, and when I was introduced to poetry, I was like, "Oh, that's the stuff that Biggie does. I love this stuff."
3. He Was Still In High School When He Started His Career
Most people don't realize just how young Joey Bada$$ was when 1999 was released. At the time, he was just a junior in high school. As you can imagine, dealing with the sudden whirlwind of fame was a huge adjustment for Joey, but he managed to handle it well.
4. He Likes To Meditate
Some people have to drag themselves out of bed in the morning and get themselves ready for the day, but Joey is the kind of person who enjoys having a solid routine. Each morning when Joey gets up, he likes to start his day by meditating and doing push-ups.
5. He Loves Fashion
Joey's music and acting skills aren't the only things he's shared with the world. He is also very passionate about fashion and he has often been praised for his sense of style. Coordinating different outfits is one of Joey's favorite ways to express himself. A few years ago he even got the chance to work on a campaign with legendary fashion brand, Calvin Klein.
6. He Used To Rap Under A Different Name
At this point, the world knows him as Joey Bad$$, but that wasn't always his stage name. When he first got started, he was rapping under the name JayOhVee which is closely tied to his government name, Jo-Vaughn Virginie Scott. He eventually decided to go with Joey Bada$$ simply because it sounded cooler.
7. He Hopes To Inspire Others
Joey makes music simply because he loves it, but his goal is to use it as a tool to inspire those who hear it. Joey told Interview Magazine, " I want to help other people with their lives, or help them understand what's right or wrong, or what's just human. They can learn through my mistakes or my beliefs, shit I went through."
8. He Is A Fairly Private Person
Joey has been in the entertainment industry for nearly a decade, but he's never been the type of celebrity to turn his life into an open book. In fact, he has always been a relatively private person and he has kept mainly of the details of his personal life away from the public.
9. He Was Nominated For An Academy Award
As a musician, a Grammy Award is typically what Joey would be after. However, thanks to his work as an actor, Joey has officially become an Academy Award nominee. The nomination, Best Live Action Short Film,  is for Joey's role in the short film Two Distant Strangers which was recently released on Netflix.
10. He Has Spoken At Some Well-Known Colleges
Joey may not have gone to college himself, but that hasn't stopped him from making an impact on campus. has gotten the opportunity to speak at places like Harvard University and New York University. He enjoys getting the chance to speak to young people and he considers it an opportunity to help empower other young people.