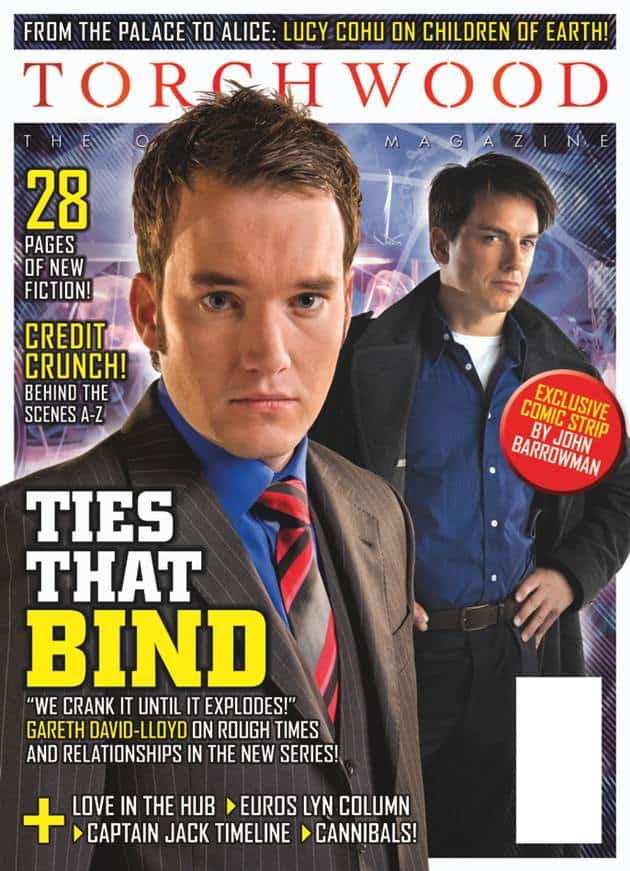 It seems that John Borrowman, who plays Captain Jack on the BBC hit Torchwood, will have his first original Torchwood comic strip released in the newest issue of Torchwood magazine. Borrowman wrote the new comic with his sister, and regular collaborator, Carole E. Barrowman. The comic strip is titled Captain Jack and the Selkie and will be exclusively featured in the #14 issue of the bimonthly magazine, which hits newsstands tomorrow, March 17.
The tale follows Captain Jack as he faces a deadly threat as people start disappearing one by one on a remote Scottish island. To his horror, Jack starts to suspect that he may know who, or more specifically what, is responsible.
The artwork for the comic strip is provided by Tommy Lee Edwards and Trevor Goring, whom John and Carole met last year at Comic Con 2008. Tommy Lee Edwards is the acclaimed artist behind several stunning comic projects including Marvel's current smash hit '˜1985', plus the acclaimed '˜Bullet Points', DC's '˜The Question', and several more.
In an interview done by Carole, John explains:
…given that we'd just hooked up with two of the best artists in the comic world, as far as I was concerned, it made sense to pitch a comic . . . and then later when you and I were brainstorming on a story, I remembered you'd written something before about the myth of the selkie, and I thought it'd be a perfect plot to adapt for what, in my head, I was already calling a '˜Captain Jack Tale.'
Speaking about the project, Torchwood comic editor Martin Eden said:
I'm so excited to be working on this story — John and Carole are an absolute pleasure to work with. And Tommy Lee Edwards is one of my favorite artists. I've seen the thumbnails that Tommy and Trevor have worked on — and, believe me, the readers are in for a treat!
Below is a '˜first look'at some of the fantastic artwork in the comic, and if you continue to the second page you can read the full interview with John Borrowman, conducted by his sister Carole.
[nggallery id=16]