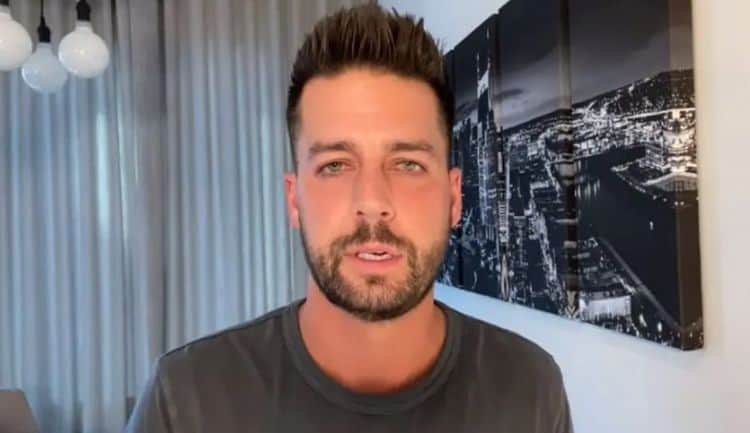 John Crist has built an entire brand around being funny man of God. Ironically, though, things in his personal life are no laughing matter. In 2019, Crist decided to take a break from the spotlight after a news story alleged he had sexually harassed young girls. These types of accusations aren't good for anyone's career, but it's especially troubling for someone who has built a platform around being a Christian. Shortly after the news broke, Crist disappeared from the spotlight. He has recently resurfaced to clarify that while he isn't guilty of everything he was accused of, some of his behavior wasn't very Christlike. Only time will tell whether or not his career is able to bounce back from this, but there are a lot of people who are incredibly disappointed in him. Keep reading for 10 things you didn't know about John Crist.
1. He Was Homeschooled
John Crist grew up in Georgia in a very sheltered environment. He has a large family and was home schooled. He has incorporated his experiences as a homeschooler into some of his comedy routines. Ironically, though, he has gotten some flack from people within the homeschool community.
2. He Has Struggled With Depression
Over the last few years, many people have become more open about sharing struggles they've faced with their mental health. John Crist has opened up about his too. Throughout his life, he has struggled with depression and this is something he has mentioned in his routines. For Christ, comedy has become a therapeutic outlet in regards to his depression.
3. He Used To Work At Chick-Fil-A
No matter how old you are, you can probably still remember exactly what you did for your first job. John Crist's first job as a teenager was working at a local Chick-Fil-A restaurant. He eventually got fired for using his hand to stir the lemonade when he couldn't find a stirrer.
4. He Has Gotten Over 100 Million Views On YouTube
John has gotten a lot of support at his live shows over the years, but he's also become a viral sensation on the internet. He frequently uploads videos to his YouTube channel where he has 531,000 subscribers. So far, his videos have gotten a total of 113,392,045 views.
5. His Father Is A Pastor
Religion has been an important part of John's life for as long as he can remember. His father, Johnny, was an active pastor for many years and this heavily influenced John's beliefs. Johnny eventually got into politics and was the mayor of Liburn, Georgia before resigning in 2020.
6. His Comedy Career Started At Chili's
No matter what journey you're on, everybody has to start somewhere. for John Crist, that somewhere was a local Chili's restaurant. John performed his first official stand-up show during an open mic night at a Chili's. His career has definitely come a very long way since then.
7. He Released A Single
Through his comedy, John has proven to be a very creative person. In 2019, he decided to use that creativity to embark on a new venture in the music work. He released a single called "Check Your Heart" which reached 31 on the U.S. Christian charts. He hasn't discussed whether or not he has a full length project in the works.
8. He Dated Singer, Lauern Alaina
John Crist appears to be single at the moment, and he hasn't had any very seriously public relationships. He and Lauren Alaina dated for about 8 months between 2018 and 2019. Lauren is a singer who is best-known for her time as a contestant on American Idol where she came in second place during season 10. She has been sure to steer clear of getting involved in any of the mess that's been going on with him lately.
9. He Loves Touring
Being a comedian has been a dream come true for Crist, but if he had to pick the one thing he loves the most about his job, it would be touring because it gives him a chance to meet his fans. He told the Charleston Christian Voice, "My favorite part of touring is meeting people from different areas of the country and hearing how my comedy has impacted them or their favorite part of my act."
10. He Sells Merch
Over the years, John has built a huge fan base who loves to support him anyway they can. One of their favorite ways to do that is to buy his merch. John has an eCommerce store where he sells a variety of items such as hats, t-shirts, and hoodies. The items feature sayings and phrases he's popularized in his routines.