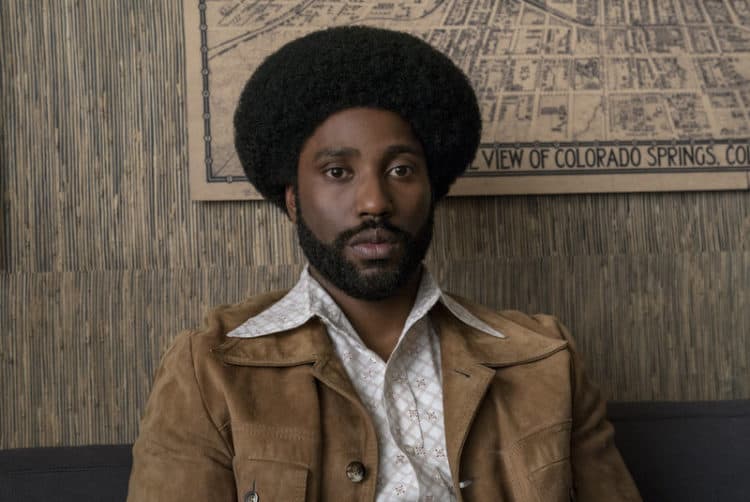 There's one thing about being the child of a famous actor, and that's often that people will expect a lot of you and possibly think that you'll be just as good if not better than your parent or parents. In John David Washington's case that hasn't happened quite yet but it doesn't seem as though people are really holding to that expectation since his life has taken a very different route than his famous father's and has become just as successful despite being so dissimilar. There doesn't seem to be any rivalry between father and son or even resentment of any type since they've worked together in the past, but it would seem that he's done his own thing and been quite happy with it throughout the course of his career since he's amassed quite a bit of wealth and a reputation that has followed him up to this point.
Here are a few things you might not have known about John David.
Those with insanely famous parents sometimes get a lot of expectations laid on their shoulders but in John David's life he's done great things all on his own and hasn't had to lean on his father's reputation a lot it would seem. That makes him a rather special individual.
9. He played with the UFL for a while.
Up until the league folded he was playing for the Sacramento Mountain Lions. This is more proof that being awesome in college isn't always enough to be able to play full-time in the NFL. That's where players have to kick it up about a dozen notches.
8. He signed with the Rams as an undrafted free agent in 2006.
While he didn't play for the Rams in the regular season he was placed on their practice squad after a while. Running backs in the NFL tend to have a short shelf life sometimes unless they can produce the kind of numbers that teams are looking for.
7. At the age of 7 he had a small role in Malcolm X.
He was a student a classroom where his father, playing the titular role, was speaking. This seemed to indicate that he had interest in following in his father's footsteps, but it wouldn't be until around 2010 that he finally found his way back in front of the cameras in terms of acting.
6. He held or still holds a couple of football records at his former college.
In college it would seem that athletes are at the top of their game when they start breaking records left and right, but while it's very impressive at that level it's still not quite as impressive as getting into the NFL and breaking records there.
5. He's been nominated for several awards and has won one to date.
So far in his career he's definitely impressed a lot of people but the breakout roles that he's had haven't been deemed quite enough for a major award just yet. At this time it would seem that it's not going to be too long until someone finally decides that it's worth it to acknowledge that he is great enough to reward for his work.
4. John David is actually his first name, he doesn't have a middle name.
He doesn't have a middle name despite what it looks like and he really doesn't like it when people just call him John. Everyone has their own thing about their names obviously and while saying both names is kind of hard to remember at times it's still something he prefers.
3. His net worth is an astounding $140 million.
Jyoti Rai from Celeb Tattler isn't shy about stating how much John David is worth since it's a substantial amount and it proves that hard work and a lot of hustle can open up a wide array of possibilities and a lot of opportunity for a person. It is fun to state that his father doesn't have much of anything to do with his net worth, this is all him.
2. He was a co-producer on The Book Of Eli.
He's been working with his father for a while it seems since Book of Eli was released years ago and despite the fact that it was liked by some and kind of ignored by others it turned out to be a pretty good movie. The ending was a bit anticlimactic but honestly it seems to be about the only way it could have gone.
1. He was a big part of BlacKkKlansman.
Some people might have batted an eye at a movie designed to show how a black man infiltrated the KKK but to many it was a well-done movie that showed a great deal of skill on the part of the actors and the director when it came to unleashing the story on the audience.
He's got skills, there's no doubting that.