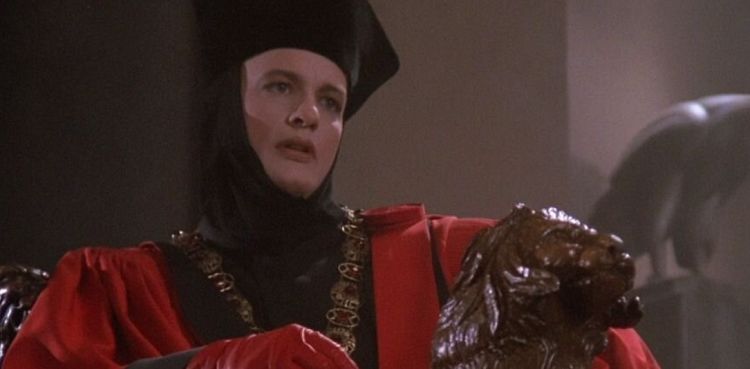 John de Lancie's acting career has been like something straight out of a dream. He has managed to work consistently for the last six decades, and he has become a legend in the process. While his resume includes dozens of appearances, he is most popular for his role as Q in the Star Trek franchise. Trekkies everywhere were full of excitement when it was revealed that John would be reprising his role in the 2020 TV series Star Trek: Lower Decks. The excitement became almost unbearable when it was also revealed that he would be returning for the upcoming series Star Trek: Picard which is set to be released in 2022. Here are 10 things you didn't know about John de Lancie.
1. He's A Philadelphia Native
Philadelphia is a city that's known for a lot of things, and being the birthplace of lots of talented people is one of them. John de Lancie's name is yet another that can be added to the incredibly long list. He was born and raised in the city and his father was a member of the Philadelphia Orchestra.
2. He's A Voice Actor
John's live-action work is what people know him best for, but what many people don't realize is that he's also had a very successful career as a voice actor. He was the voice of Discord in the animated series My Little Pony: Friendship Is Magic. He has also been in several video games over the years with the most recent being 2020's Popup Dungeon.
3. He Loves Music
John is truly a man of many talents and although acting has been his primary focus for many years, he has also been heavily involved in music. He has been a narrator for quite a few major orchestras including the New York Philharmonic and the Philadelphia Orchestra. He has even written and directed concerts.
4. He Wasn't A Fan of The Original Star Trek
Prior to his work with Star Trek, John isn't someone who would've been considered a Trekkie. To be more specific, he wasn't a fan at all. He told The Humanist, "I was not a fan of the [original Star Trek] TV show— I was not allowed to watch TV when I was a kid". During his childhood, however, he had no way of knowing that Star Trek would eventually change his life.
5. He Loves Science Fiction
Not only has Star Trek been a great experience for John as an actor, but as a science fiction lover, it's also been a dream come true for him. John has always loved science fiction and he even started a company called Alien Voices where he and co-founder, Leonard Nimoy, recreate old radio broadcasts of science fiction shows.
6. He Studied At Juilliard
John has undergone lots of formal acting training to sharpen his skills. He earned a bachelor's degree from Kent State University where he studied acting. He was a student at the school during the shootings in May of 1974. After graduating from Kent, he went on to earn a scholarship to Juilliard.
7. He Has A YouTube Channel
Even though John is now in his early 70s, he understands the importance of having a strong online presence. He is a surprisingly active social media user and he even has a YouTube channel. So far, he's only posted two videos but hopefully, he will upload more content in the future.
8. He's Never Been Very Religious
John was born and raised in a religious household, but he's always been the type to have questions. While talking to The Humanist he shared that he "was always skeptical" about the things he learned at church. He eventually came to the conclusion that "The idea that mankind could create a better future through science and industry was very appealing to me. Organized religion just got in the way,"
9. He's A Private Person
Most people who have been in the industry for as long as John has have become open books to the public. That has never been John's style though. While he does use social media and has done many interviews over the years, he's always been a relatively private person. He likes to keep all of the attention on his work and professional interests.
10. His Children Are Actors
The apple(s) definitely didn't fall from the tree when it came to John's children. He has two sons, Keegan and Owen, who have both done some acting. In fact, both of them appeared in Star Trek projects. However, neither of them has made an on-screen appearance since 2001 and 2003 respectively.