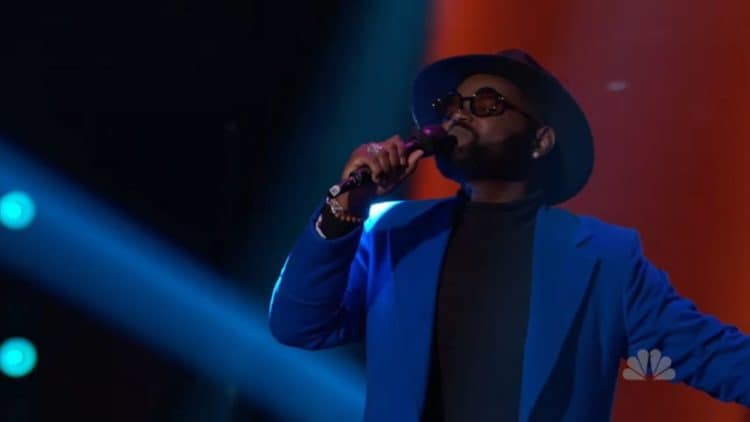 For the most part, any singer who competes on The Voice is guaranteed to be a decent singer. But every once in a while, there are those artists who completely blow the judges and the viewers away; John Holiday is one of those artists. When he stepped on stage to perform a cover of "Misty" by Ella Fitzgerald, John completely shut it down. His powerful voice earned him lots of praise from the judges and put him at the top of many fans' list of potential winners. Even though it's still very early on in the season, things are already looking good for John and everyone is excited to watch his journey continue. that will Keep reading for 10 things you didn't know about John Holiday.
1. He Grew Up Singing In Church
John fell in love with singing at an early age after watching and listening to his grandmother who was the minister of music at their church. He decided that he wanted to give it a try as well and began singing at his church where he first learned to develop his singing voice.
2. He Is Happily Married
John is a proud member of the LGBT community and he has been married to Paul Gater since 2013. The couple currently lives in Texas, but unfortunately, we weren't able to track down any information about Paul. Since John mostly uses his social media accounts for his work, he doesn't share many personal photos.
3. He Is A College Professor
Not only is John passionate about singing, he's also passionate about helping others learn and grow in their craft. He started his college teaching career as a professor at Ithica College in New York. He currently works as an assistant professor of music at Lawrence University in Wisconson.
4. He Speaks Three Languages
Having a beautiful singing voice isn't the only talent John has. Apparently, he's quite skilled when it comes to picking up languages as well. According to his LinkedIn profile, he speaks English, German, and Italian. Knowing these languages definitely comes in handy in the opera world.
5. He Went To Juilliard
It's a fact that John is naturally gifted when it comes to singing, but he's also put in lots of hard work to reach his full-potential. He is a formally trained singer who earned a bachelor's degree in vocal performance from Southern Methodist University. After receiving a master's degree from the University of Cincinatti, he went on to attend Juilliard.
6. He Opened For Jason Mraz
Performing on The Voice can be a nerve-racking experience, but luckily for John he's no stranger to high stakes performances. He has gotten lots of incredible opportunities throughout his career, one of which includes being an opening performer for Grammy Award winning artist, Jason Mraz. Hopefully all of the great experiences he's had will help him during the competition.
7. He Performed At Carnegie Hall
Performing on Carnegie Hall is one of the biggest honors a musician can achieve, and John is proud to be able to say it's something he's done. He made his debut at the venue in 2012 as a member of the Atlanta Symphony Orchestra. John also gotten to perform at The Kennedy Center in Washington D.C.
8. He Dealt With Bullying As A Child
Things weren't always easy for John growing up. He dealt with lots of bullying and judgement from his peers due to his high singing voice and the fact that he was different from others. Because of these experience, John said, "early on, I found out that music was my safety."
9. He Is A Big Leontyne Price Fan
It's impossible to talk about the greatest soprano voices without mentioning the legendary Leontyne Price. As the first Black woman to become a lead performer at the Metropolitan Opera, Leontyne paved the way for artists like John while also putting on countless breath taking performances. Needless to say, John is a huge fan of her work.
10. He Was Friends With Ruth Bader Ginsburg
People all over the country were incredibly saddened when news broke that Ruth Bader Ginsburg had passed away after a long battle with cancer. John, however, felt an even more personal connection to the loss. In an Instagram post, he shared that he and RBG were good friends. He stated, "When I married my husband, in 2013, I'd reached out to her, through him, and she wrote a short but very kind letter back to me." John also added that RBG came to see him perform each summer at the Glimmerglass Opera in New York City.