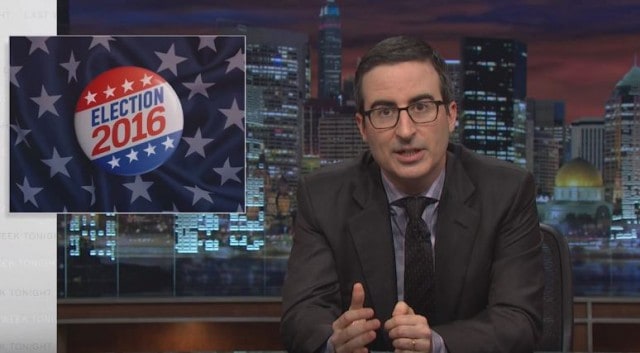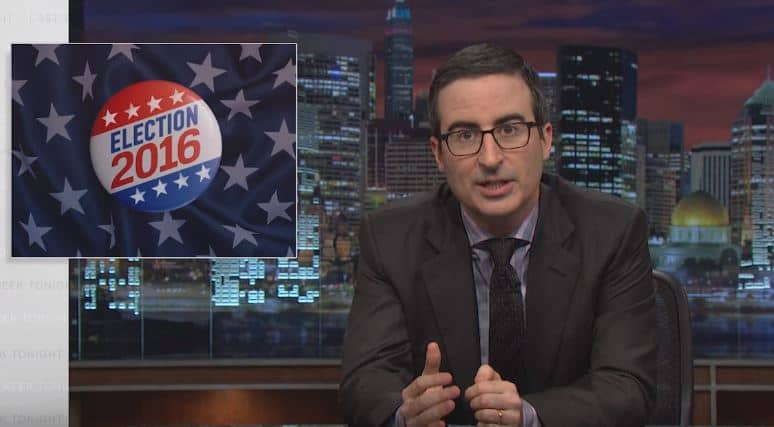 No matter what major news network you're watching, each of them is continuing to focus on the upcoming 2016 presidential election. However, as John Oliver explained last night on Last Week Tonight, while next year's election will decide who becomes president, the elections held in just a couple days could very well determine if hundreds of thousands of Americans are able to get the healthcare they need.
Over the course of 14-plus minutes, Oliver discusses the importance of this Tuesday's gubernatorial and legislative elections taking place in four states across the U.S. In particular, the Last Week Tonight host focuses on the races in Mississippi, Virginia, and Kentucky, where the outcomes will directly affect whether or not the states expand Medicad or keep the expansion of it in place.
As always with Last Week Tonight, it's a serious subject that Oliver takes on with his wacky sense of humor, including an explanation of what pangolins are (with video of the animals as well) and some pretty incredible jokes about the name of Virginia's Dick Black. But he also doesn't shy away from showing the real individuals struggling with the Medicad gap, as he interviews a diabetic Mississippi resident who was forced to reuse needles due to a lack of support from her state's current program.
Last Week Tonight airs on Sundays at 11 p.m. on HBO. Check out Oliver's segment on the elections below:
[Photo via YouTube]