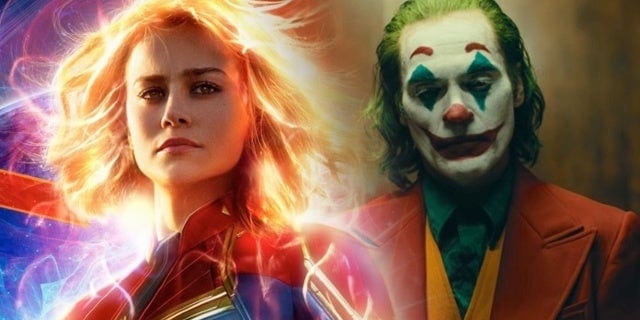 Joker (2018) is, by all accounts, a rousing success.  Having now been almost entirely shunted from theaters after its eighth week of release, the movie has made just over $1 billion off of a paltry $70 million.  It's further proven to be a massive hit with critics, who overwhelmingly have given the film their sacrosanct approval.  The film currently holds a 69% 'fresh' score on review aggregator Rotten Tomatoes (which measures how widely liked the movie is), although other critical measures have been far more… well, critical, of the film.  It has, for instance, garnered a middling score of 59 on Metacritic (which measures how intensely liked a movie is), and a 57% "catch it from your couch" score from review aggregator Cherry Picks (which functions similarly to Rotten Tomatoes, only accounting for female critics only).  Taken together, all of these measures indicate a much more lukewarm reception for the Clown Prince of Crime's solo feature than just the Tomato Score or box office total would indicate.
And yet, despite some of these setbacks, the movie is a rousing success.  It garnered its box office cache and mixed-to-favorable reviews despite garnering a commercially limiting R-rating.  It did so despite its grimy, generally off-putting 80's New York aesthetic.  And it did so despite the seeming best efforts of its director (Todd Phillips) to sabotage the film's release with his diatribic complaints that he can no longer make sexist, racist and otherwise "politically incorrect" jokes anymore.  Hell, it even did so despite the current discourse surrounding Martin Scorsese (and other older, high-profile filmmakers) attacking the genre, which is especially notable given that its two most central inspirations – Taxi Driver (1976) and The King of Comedy (1982) – being Scorsese-directed movies.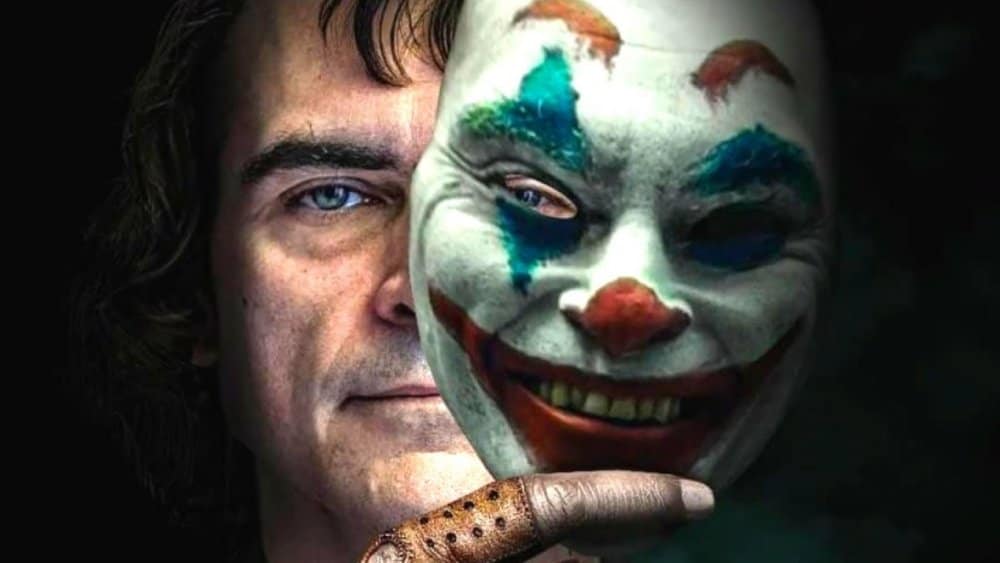 But now that the numbers are in and the dust has settled and the online debates have died down, we might fully be able to appreciate the movie for what it is: a particularly successful, certainly more interesting than most but ultimately less well-constructed than many "genre film" that shows us just how generically, aesthetically and tonally flexible the superhero movie can be going forward.  Rest assured, though, that Joker isn't all that great of a movie.  I actually liked it considerably less than another movie I saw the same night as it, Hustlers (2018), and certainly far less than most other movies that came out in its own genre this year.
Don't believe me?  Let's take a look back at 2019's superhero releases, then.  To its credit, I don't think anybody's going to stick up for failed blockbusters like Dark Phoenix (2019) and the ill-considered Hellboy (2019).  While I liked the inventive spin Brightburn (2019) took on the Superman mythos, it never managed to tackle as interesting of topics as Joker.  And for as interesting as Glass (2019) was, it never managed to execute its themes and ideas as well as Joker.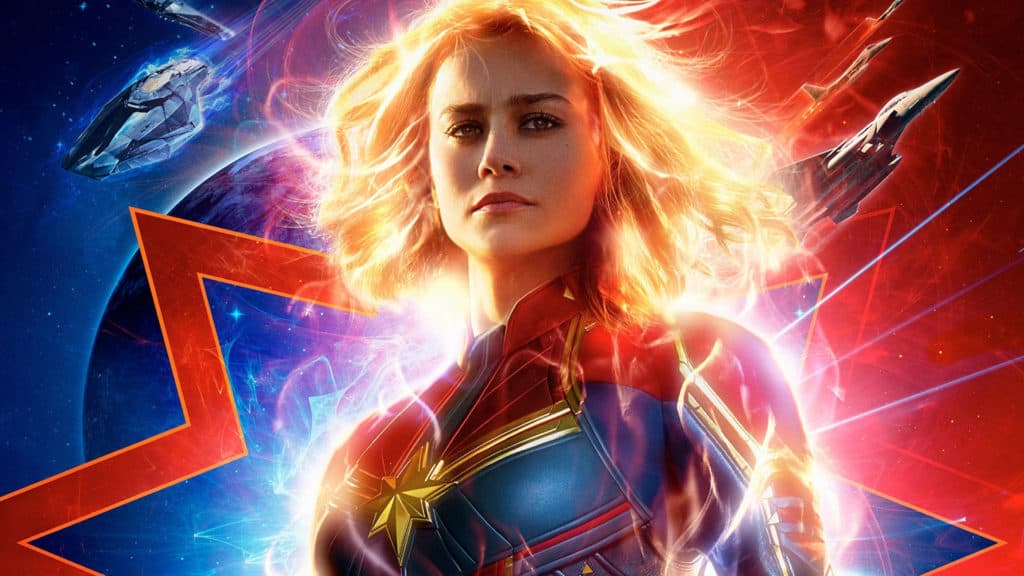 That being said, however, Shazam! (2019) was absolutely the best DC movie to come out this year, and featured a lot more characters that were a lot more interesting than Joaquin Phoenix's off-kilter psychopath.  Avengers: Endgame (2019) was the best of its class in 2019: a powerful conclusion to a decade-running saga that combined thoughtful takes on the strains of losing the Infinity War (2018) and hour upon hour of powerful, crowd-pleasing moments.  Spider-Man: Far from Home (2019) finally had everybody's favorite wall-crawler come more into his own than his earlier MCU appearances had ever allowed him to be and punctuated the Infinity Saga with one last bitter-sweet coda.
The last of the lot (other than the straight-to-video animated DC movies which, yes, I also thought were ultimately more successful at what they set out to accomplish than Joker was) is perhaps the most interesting case to compare with the incel-coded Joker.  That last movie, of course, is Captain Marvel (2019): the MCU's answer to DC's incredibly successful Wonder Woman (2017) and emblematic of Marvel's promise to refocus its cinematic efforts going forward on heroes who aren't just the usual rogue's gallery of straight-jawed white men.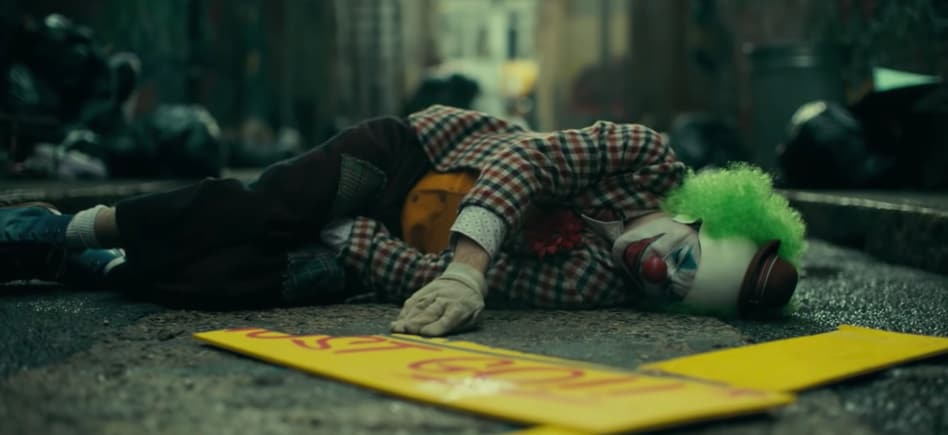 Whereas Joker was clearly meant to target (and evoke the plight of) disenfranchised, angry and involuntarily celibate white men, Captain Marvel approached its subject matter from the exact opposite angle.  While just as demographically welcoming as the other Marvel movies, its attentions were drawn toward its equally empowered and exploited female protagonist, whose arc over the course of the movie generally focused on overcoming the walking embodiment of toxic, patriarchal masculinity that was Yon-Rogg.  And while both movies clearly succeeded at exploiting their respective niches, Captain Marvel clearly came out ahead it every regard: it made more money, garnered better reviews and was, in my humble opinion, the far better of the two movies (with the most compelling characters, most cohesive narrative, best-executed ideas and most enjoyable overall presentation).
Now don't get me wrong, I enjoyed Joker just fine.  It's an incredibly solid 3/5 kind of movie that goes well and truly out of its way to demonstrate what kind of diversity (of genre, of theme, of aesthetic) superhero and comic-book movies can support.  Joaquin Phoenix gives what is easily one of the best performances of the year, and I genuinely hope that he rides that performance all the way to the Oscars come next February.  And taken on the whole, it really is better than many of the superhero movies that are coming out now-a-days (just not the MCU entries and just not in 2019).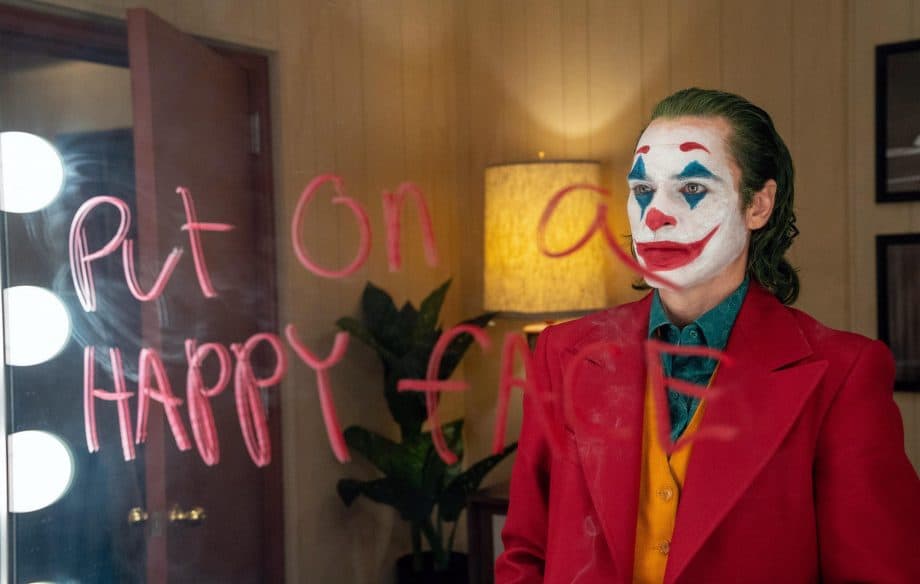 But, Fellas, let's face it.  The ladies won this round.  Captain Marvel was simply the better movie of the two, even though it undeniably has its own litany of shortcomings to contend with.  Maybe there's a lesson in this.  Yes, Hollywood should make more different-looking, different-feeling superhero movies going forward, but its also true that they should focus more intently on demographics other than the lonely, dissatisfied white guys of the world.