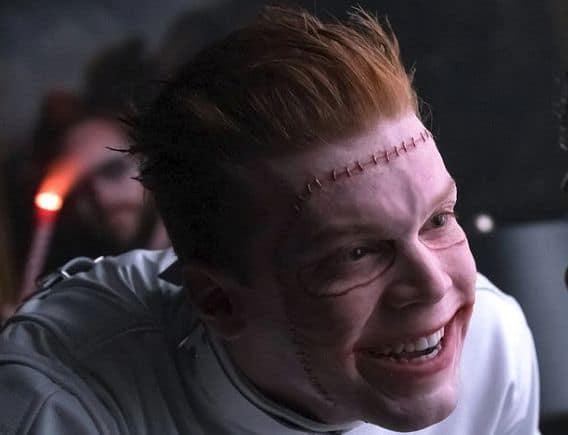 While many may know Cameron Monaghan for his role as Ian Gallagher on Shameless, he definitely making a name for himself for his role as Jerome Valeska AKA The Joker on FOX's Gotham.  Young talents like Monaghan and Robin Lord Taylor (who plays the Penguin) have propelled Gotham to a show that was once in question by many of its viewers to one of the better primetime shows on FOX.   As far as the return of Gotham tonight, it looks like Monaghan's character is getting a little crazier.  Here's what Cameron had to say about it:
I really can't wait for people to see it. We have a few different looks [for him]…it looks really great. Our make-up special effects designer Mike Maddi did a phenomenal job.
If there's one thing you'll notice right off the bat, it's that The Joker is sporting some serious scars.  This could very well be an homage to the comic.   It very well looks like the darker and more insane this show gets, the more viewers want to watch it.   According to Broadway World
On the next episode of GOTHAM on FOX titled "Smile Like You Mean It, " on the run from Gordon and Bullock, Dwight (guest star David Dastmalchian) tries to revive Jerome (guest star Cameron Monaghan) and, in turn, activates his acolytes around Gotham City. Meanwhile, Selina's mom's (guest star Ivana Milicevic) intentions in Gotham are revealed, and the power play between Penguin and Nygma escalates as Barbara's plans are set in place.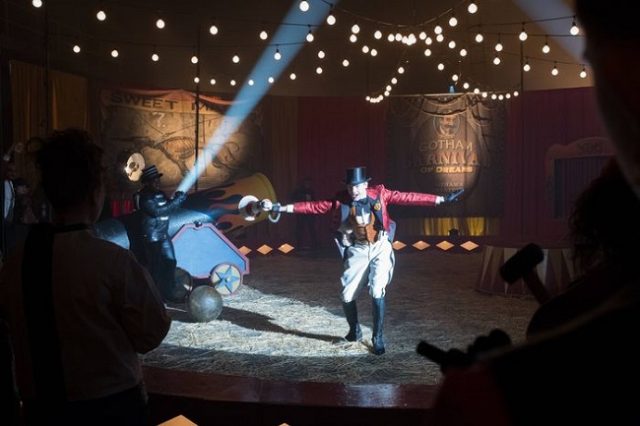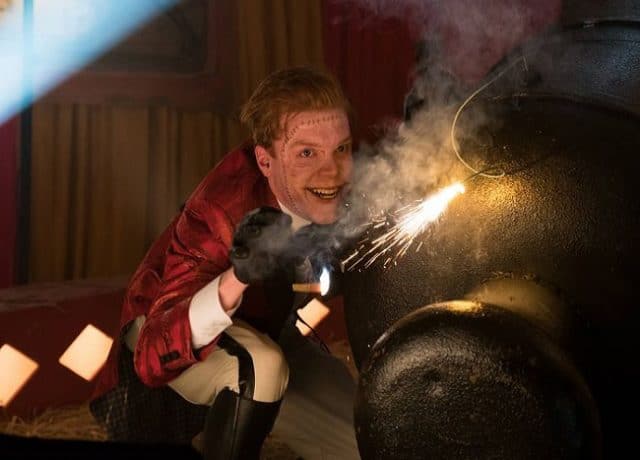 Here's a sneak peek of tonight's episode
Photos via Fox