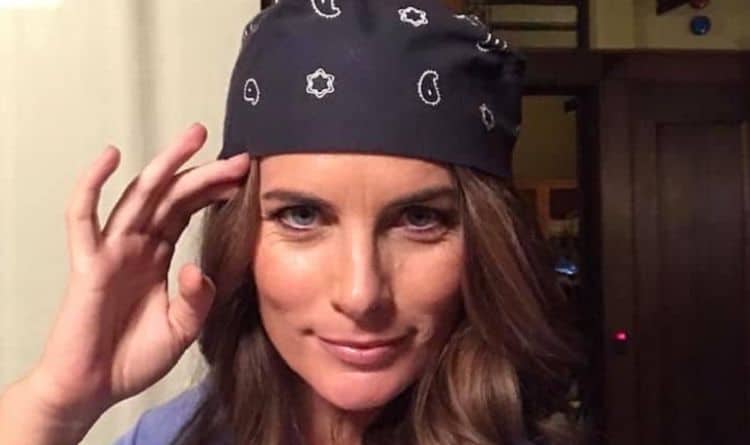 Jolene Anderson's acting career has been what most would consider a dream come true. She has found a level of consistency that is almost impossible to come by, and she's also gotten the opportunity to show the world that she can play different kinds of characters. Most people will recognize her from playing Erics in All Saints, but more recently she's gotten a lot of attention for her role as Dr. Grace Molyneux in Harrow. Now that the show has officially finished up its third season, viewers are already looking forward to what Jolene and the rest of the cast have in store for next time. Keep reading for 10 things you didn't know about Jolene Anderson.
1. She Started Her Career As A Dancer
Jolene's path to becoming a professional actress wasn't exactly a straight shot. Before getting into acting she relocated to Japan where she worked as a dancer at Universal Studios. When she decided to make the transition into acting she went to theater school in Australia.
2. She Spends A Lot Of Time Reading
Jolene has always enjoyed stories, even when she isn't the one telling them. One of her favorite ways to spend time off is to kick back and read a good book. Not only is it a great way for her to get lost in a good story and learn new things, but it's also a way to enjoy some peace and quiet.
3. She's A Meryl Streep Fan
There are plenty of actors who prefer not to spend their free time watching movies or shows, but Jolene isn't one of them. She likes to watch movies and her favorite of all-time is the 1985 film Out of Africa which starred Meryl Streep. Jolene is a big fan of Meryl's performance in the movie and her work overall.
4. Friends Is Her Favorite Show
In A YouTube video for ABC TV and iview, Jolene revealed that Friends is her favorite show. There are lots of other people who feel the same way about the show. Even though it's been nearly 20 years since the sitcom aired its last episode, Friends continues to play a major role in pop culture.
5. She Loves Being At The Beach
Jolene doesn't just like to work hard, she likes to play hard as well.  She is the kind of person who loves to get outside and take in the beauty of nature and she especially enjoys relaxing at the beach. Luckily for her, Australia has no shortage of beautiful beaches.
6. She Suffered A Ministroke
Several years ago, Jolene suffered a major health scare when she learned she suffered a Transient ischemic attack (TIA) which is also commonly called a ministroke. After the incident, doctors told her that she may be unable to get pregnant. However, Jolene defied the odds by getting pregnant when she was almost 40-years-old.
7. She Enjoys Traveling
Jolene was born and raised in Australia and she's also spent some time living in the United States. Those aren't the only places she's had the pleasure of exploring, though. She loves to travel and has been fortunate to do a lot of it. Some of the places she's been include South Africa and Malaysia. In an Instagram post in 2016, Jolene said, "This was how it was with travel: one city gives you gifts, another robs you. One gives you the heart's affections, the other destroys your soul. Cities and countries are as alive, as feeling, as fickle and uncertain as people. Their degrees of love and devotion are as varying as with any human relation. Just as one is good, another is bad."
8. She's Thought About Giving Up Acting
Even though Jolene is incredinly grateful for all of the opportunities that acting has given her, there have been times where she's thought about leaving it all behind. Jolene told Film Ink, "I think I've spent a significant amount of time thinking about how to get out of the industry than pursuing it, but I always manage to land a gig before getting out."
9. She Would Love To Work With Emma Thompson
The entertainment industry is a very collaborative environment, and there are some people who Jolene would love to get the chance to work with. The person at the top of her list is British actress Emma Thompson. Emma is best known for her role in movies like Much Ado About Nothing and Dead Again.
10. She Has Theater Experience
Most people tend to be familiar with Jolene's on screen work, but some may not realize that she actually has experience on the stage as well. In 2011, she was cast as the leading character in the Queensland Theatre Company's production of Fractions by Marcel Dorney.