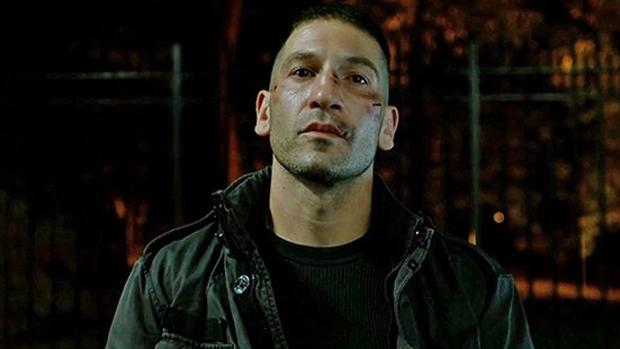 Before you start worrying whether Jon Bernthal is being typecast or not you might want to think about reading what he actually has to say about his level of fame. So far he's become one of the best known individuals in Hollywood in recent years despite the fact that he's never in any movie or TV show for more than a short period of time. Even in The Walking Dead he didn't make it out of season 2 before he was turned into a walker and then dropped by Carl. So why does it seem like he's not that big of a star?
It's all about screen time with a lot of people. They want their favorite stars to pop up on the screen multiple times a year and steal the spotlight in a way that affirms their A-list status. It's a little frustrating in the case of Jon Bernthal, at least for some, since he appears in a movie and then doesn't get to see it through. His character either dies or simply disappears once his part is over and done with. In fact his role as the Punisher for the MCU might be the only role in which he's going to be able to really shine since The Walking Dead.
That's not entirely accurate however since he has other projects coming up that will utilize him far more and allow Bernthal to show just how effective he is onscreen. Those films and shows that have already used him and given only minimal screen time have still manged to grant Bernthal a chance at stardom since so many people are clamoring for him to be given bigger roles and a much more extensive amount of time onscreen.
For the most part however the actor is happy with what he's been doing. He's not worried about being typecast and he's not concerned with gaining more and more time in front of the camera. Bernthal claims that he's been having a good time and has been very humbled by the experience that The Walking Dead gave him and has pushed to be the best he can in every endeavor he's ever been a part of. Also, for those that want to criticize just how much of an impact he might have with a bigger role take a look at The Wolf of Wall Street and what kind of impact he has there. As Brad he's more of a key character than Jonah Hill is really since he gets to work behind the scenes and produce a much more feasible character that doesn't need to be over the top.
If you want the honest truth Jon Bernthal is already a superstar since he not only has an impressive following that wants to see more of him, but also because he's so willing to show up, do a small part, and then skate on to the next project that desires his presence. He's capable of doing a lot of different things other than being the tough guy and so far his acting range has been proven more than once. The tough guy role is really more of a byproduct of the parts he's taken on, as he's given a lot more emotion and feeling to each character than anyone had a right to expect.
You ask why Jon Bernthal isn't a bigger star? I ask why you haven't acknowledge that he's already a big star.