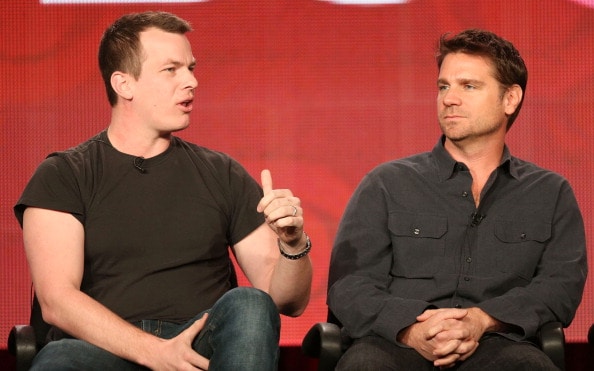 This is probably the most exciting television news I have heard in at least a week. Jonathan Nolan, the other half of the Nolan Brothers and the creator of the show Person of Interest, has announced that he is partway through the development of a show based on one of the biggest science fiction series of all-time, the Foundation series, which was originally a trilogy that won a Hugo for the entire series in 1966, beating out Lord of the Rings, among others for the title.
The books were written by Isaac Asimov and followed the aftermath of the life of Hari Seldon, a mathematician who has dedicated his life to developing a way to predict the long-term future using probabilities and the laws of mass action. This science, called 'psychohistory,' guides a new government as the old Galactic Empire crumbles and a Dark Age ensues, helping them escape the fate of the rest of the galaxy. That may seem like a spoiler, but it was all established early in the first book. What happens next is that Isaac Asimov proved that he was one of the undisputed masters of science fiction of all time with an epic trilogy and hotly debated sequels and prequels (I loved them, reading them before the main series, but there is a huge cohort of fans who usually disagree with me).
This is the culmination of a trend that I have been thrilled to watch, as more and more science fiction and fantasy series are turned into television shows, combining my interests. Everybody wants the next Game of Thrones, and there are so many established classics that have never been made into screen adaptations that the ground is fertile for it. A major budget, a great writer and somebody who has done great things on television and film before, and a great series, all being wrapped up together. They could still ruin this, but I would have to sit through a lot of bad episodes before I stopped watching this. The original was just that good.
Photo by Frederick M. Brown/Getty Images