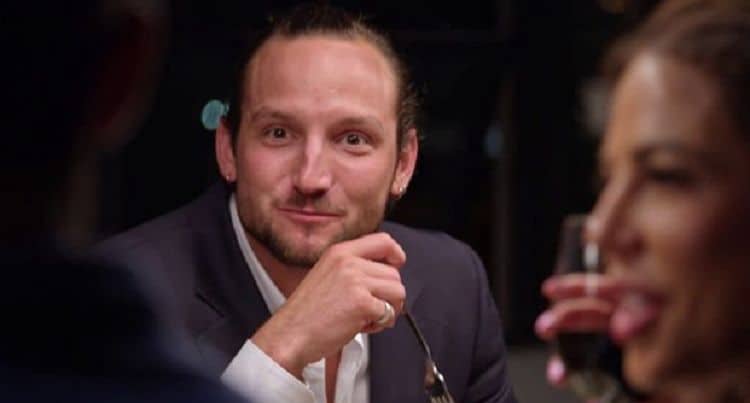 Jonethen Musulin is a reality television star who is best known for his appearance on "Married At First Sight Australia." The 27-year-old from the Gold Coast, Queensland was chosen to be a groom in the nationally televised competition and social experiment. If you're a fan of the show and catching up on the latest about this season's brides and grooms, here are 10 things that we learned about Musulin.
1. Jonethen hasn't had much luck with the women
Attracting women has not been a problem for Musulin. It's meeting the right woman that is compatible with his own personality and preferences. That's why he thought he would give it a shot on "Married At First Sight Australia." Most of his relationships have not lasted for more than a few months and he has had a tough time with commitment, and a potential mate that can cope with his lifestyle.
2. His job has been an issue
Jonethen has been in the Construction Mining industry with FIFO for about a decade. The job calls for him to fly into a variety of different locations, visiting various mines as needed of Darwin's coast. It is the nature of his job that has created somewhat of an obstacle to his ability to form a deep and committed relationship. The woman that will be compatible with him must be mature and understand that there are times when he simply has to travel.
3. He comes from a large family
Jonethen knows the benefits of having a large family. He is one of the four brothers in his clan. They are all very close to one another. He is ready to meet the right woman to settle down and to forge a long-term relationship. He shared that he is at a point in his life where he is willing to put in the effort to make it work when he meets her.
4. His mom and dad aren't married
Jonethen shared that he and his brothers have been nothing short of a handful for his mum. Although it might have been rough on her, there is no lack of brotherly love. His mom and dad have been together for a very long time, but they are not actually married to one another. We thought that this was an interesting family unit to grow up in and it's a little outside of the realms of tradition, but the function is all the same, just without the formal legal document in place.
5. He's been cheated on
Musulin has had his share of disappointments in his romantic relationships. He shared some very deep and personal facts from previous girlfriends. He indicated that he has only had two girlfriends and they are currently both exes. He explained that both of them cheated on him when he was working. He also shared that being away from home when he is in a relationship is very hard on him. He confronted one of the women he was involved with and she wasn't honest with him. He didn't like the fact that she had lied to him.
6. Jonethen insists on honesty
One of the things that Jonethen is looking for in a woman is someone who will be honest, even if the truth is painful. This is one virtue that he places a high amount of value. When someone is honest with you, then you know that you can trust them, but if they lie about important things then there is no trust. Although he's been through the pain of being cheated on and lied to, Jonethen still has a healthy level of confidence. He shared that he's not afraid to share or talk about anything at all.
7. Jonethen was honest with Connie Crayden
There are some men who keep their innermost thoughts and feelings secret from their partners. This isn't the case with Jonethen Musulin. He openly shared with Connie Crayden the way that he really felt. He told her that he wasn't attracted to her. Although the words may have been hard for her to hear, he held true to his own values and passed on what some viewers may have considered sparing her feelings.
8. Connie ran out on the experiment
On November 28th, after three months of filming with Jonethen, Connie Crayden packed her bags and beat feet. She didn't tell him goodbye, she just grabbed her bags and ran. Jonethen seemed to take it in stride at first, as he walked out of the apartment. This was his demeanor until he realized what was really going on. It didn't take long until he panicked and put in a call to his producer telling him about the decision.
9. Musulin tried to end the relationship but it didn't work out like he planned
Jonethen made it clear for three weeks in a row that he planned to leave Connie. He was crystal clear about the fact that the social experiment didn't work out for them as a couple because she wasn't the woman that he was looking for. He even told her he wasn't attracted to her and he believed that this would be the end of it. When she changed her mind and decided to stick it out at the last minute he was confused and wondered where he had gone wrong in letting her know that it wasn't going to work out.
10. Jonethen Musulin revealed secrets about the show
Although every participant is required to sign non-disclosure agreements, Musulin values honesty. He came clean after his experience with the show and he revealed to the world that it is a fake. He shared that any fight that couples have when the cameras are not rolling is re-enacted for the sake of the camera and to add drama to the show.