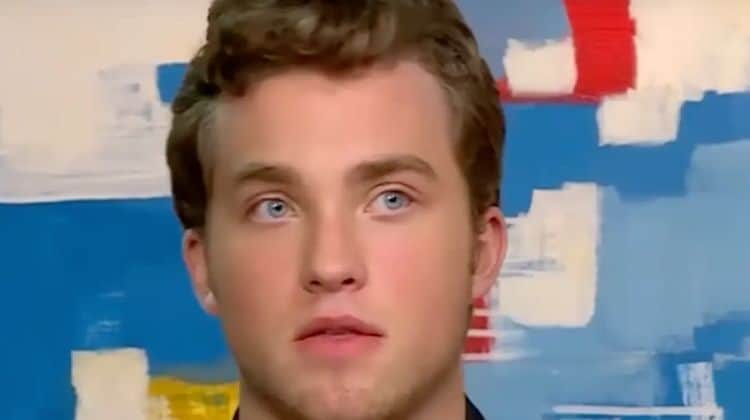 If the name Jordan Elsass isn't familiar to you, just hold on. It will be before the year is out. This young actor is making big things happen this year, and he's going to be the next household name in Hollywood before much longer. He's insanely talented, and fans are starting to take notice of his breakout roles. Hang on to your hats, because this kid is going to do big things. Here's everything you need to know about Jordan Elsass.
1. He's a Texas Kid
We aren't sure if he's a born and raised Texan, but we know he's in Austin for the moment. He spends a lot of time there, and we get it. It's a really cool state with a lot to offer, and Austin is currently one of the hippest communities in the world.
2. Acting is A Family Thing
Not too many people can say that their own grandfather did some amazing work. He might not be a household name, but Bill Johnston was a man who did big things in his own career. He didn't make it to the big leagues of leading man, but he did spend a lot of his time working as a supporting actor alongside some of the most famous people in Hollywood history. His costars include the talented Charlie Chaplan, Judy Garland, and even Mickey Rooney.
3. He's Very Young
Back in 2020, when he was able to land a huge role in a little miniseries called "Little Fires Everywhere," he was a mere teenager. He starred in the series alongside some pretty famous people. Heard of Reese Witherspoon? What about Kerry Washington? He was only 19 at the time.
4. His Audition for LFE Was Homemade
When he was asked to send in an audition tape for the role alongside Witherspoon and Washington, he made it himself at home with a green screen (the pop-up kind), his own camera, and his own home. It was a good thing, too, because they called him back, het got the job, and it all went well from there.
5. He Calls Himself Annoying
He's nothing like Trip, the character he portrayed on LFE. In fact, he calls himself a hyper and annoying kid when he was in high school. He was always full of energy and ready to have a good time, but definitely not the playboy type he played on the show.
6. He Loves Mexican Food
He's frequently mentioning his love of Mexican food and Tex-Mex, and it's not like the rest of the world doesn't get it. He might not be the margarita type, but there's something about Mexican food and a margarita that just sits right on any given day. Something he might learn in a year or two.
7. He's Never Gone to a Concert
It's surprising because he lives in Austin. The music scene there is overwhelming, but he's never been. There's nothing wrong with that, though. He's never really been interested in being surrounded by a bunch of strangers. He prefers to be surrounded by friends and people he cares for, and we feel that deeply.
8. He's Superman's Son
He's definitely having a good time filming "Superman and Lois," which is a good thing. The entire situation was up in the air for some time when the pandemic hit, and he's been working on the series a little differently than he thought he might when he initially signed on. What's funny is that he is not familiar with the CW's superhero shows at all, so he's going into this a little blind.
9. He's Turning 20 in 2021
Jordan Elsass is just so young. It's so amazing to us how much he's done in the past few years, and the fact is that he's still in his teens. His date of birth is August 28, so he's really not even halfway to 20 after turning 19. He's very talented, and we have a feeling that despite him calling himself hyper and annoying, he's intelligent and thoughtful and very mature for his age.
10. He's Pretty Private
It's a good idea to keep your life to yourself when you're in the spotlight, and we imagine that he's got his parents and family behind him on that one. He's done a good job despite being so young. He's keeping his private life to himself. He doesn't discuss his personal life, and we don't really know what's going on with him outside of his few interviews with the press. That's a good thing.