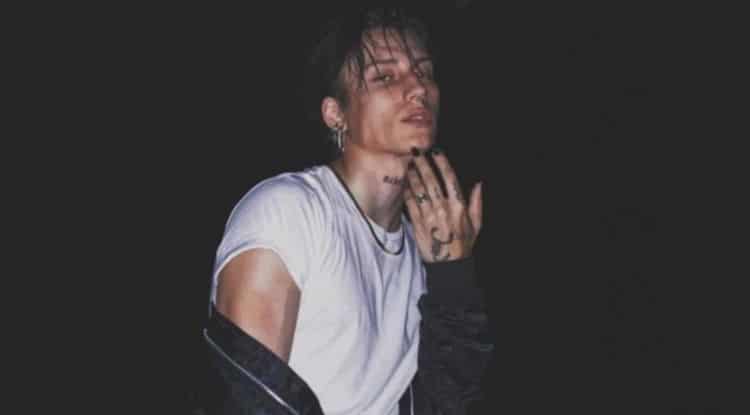 The days of teenagers working their first jobs at local malls and ice cream shops are becoming a thing of the past. Now, many young people are looking to social media as a money making opportunity, and Jordan Powell has found his niche. The 19-year-old influencer is best-known on TikTok where he has more than 879,000 followers. His videos on the platform have gotten 20.6 million likes and that number is only going to increase. He is also popular on Instagram with 131,000 followers. Although his content is fairly simple, people seem to really connect with it and he loves to create. Continue reading for 10 things you didn't know about Jordan Powell.
1.He's Originally From Pennsylvania
One of the coolest things about social media is that it allowed people to connect with each other from all over the world. Jordan, who was born and raised in Pennsylvania, probably never thought he'd be able to build an entire career without ever leaving his home.
2. He Loves To Help Others
If you thought Jordan was just another self absorbed teenager, you might want to think again. He is interested in helping others and has used his platform to start doing just that. In October 2020, Jordan posted a video on TikTok urging his followers to donate money to help a houseless man in his area.
3. He Used To Suffer From Acne
Jordan's good looks have gotten him a lot of attention, but there was a time when he wasn't to confident in his appearance. In September 2020, Jordan a shared a video showing his 'glow up' and revealed that he once suffered from acne. Needless to say, there are a lot of people out there who are waiting for him to drop his skincare routine.
4. He Loves Music
Unlike lots of other influencers, Jordan doesn't seem to have an interest in starting a career as a musician or an actor, but he has made it very clear that he's a big music fan. He seems to especially love hip-hop. No matter what kind of video he's posting, you can bet that it was almost always have a song playing in the background.
5. He Has An Account On Only Fans
The content Jordan posts on TikTok is what you'd expect from an influencer his age, but he has a completely different persona outside of the platform. Jordan has an account on OnlyFans where he posts sexually explicit content. People can subscribe to his account for just $8 per month. Unfortunately for Jordan he has joined the list of influencers who have had their privacy invaded.  Several photos and videos from Jordan's OnlyFans leaked have been leaked to other social media platforms.
6. He Is Relatively Private
Some influencers are completely open books, but that's not how Jordan gets down. Since being in the social media spotlight he has shared very few details about his personal life. Although there are probably lots of people who would love to know more about him, it's easy to see why he prefers to keep certain things private.
7. He Likes To Draw
Making videos for the internet isn't the only time Jordan gets to express his creative side. He loves art and enjoys drawing sketches of actors and musicians. He has dedicated an entire highlight section on Instagram to showing some of the pictures he's drawn.
8. He Enjoys Interacting With His Supporters
The more followers a person gets the least likely they are to interact with their followers. Those who follow Jordan, however, will be happy to know that he loves getting the chance to interact with his followers. Whether it be on Instagram, Twitter, or TikTok he enjoys responding to his people's comments and answering their questions. On top of that, he often shares pictures of fan art that his followers have created.
9. He Into Photography
Jordan's ability to be a natural in front of the camera is obvious, but he is also a natural when he's behind the camera. While he may not consider himself a photographer, it's clear that he has the ability to capture great images. In the future, maybe he will decide to use his Instagram account to share more of the photos he's taken.
10. He Is In A Relationship
Jordan has probably earned a spot on countless Man Crush Monday lists, but at the moment all signs are pointing to him being off the market. Although he has posted about giving up on love in the past, several of his recent TikToks have shown him getting pretty close to fellow TikTok star, Liya Perez.