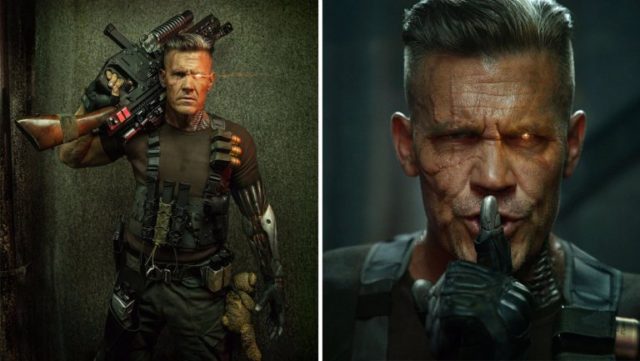 In 1985, Josh Brolin had his debut on the movie screen with a role in The Goonies, which remains well-remembered by a fair number of people in the present. Since that time, he has shown up in a number of other well-known movies, with examples ranging from Llewelyn Moss in No Country for Old Men to Dan White in Milk. As a result, it is no exaggeration to say that Brolin is a movie screen veteran who has more than proven his skills as an actor on numerous occasions.
Recently, it is interesting to note that Brolin landed not one but two roles in movies based on Marvel's media properties. First, he will be playing Thanos in Avengers: Infinity War as well as its still unnamed follow-up. Second, he will be playing Cable in a total of four X-Men movies, though his first appearance will actually be in Deadpool 2. Summed up, considering Brolin's expertise and experience, this should be excellent news to those who are interested in seeing those movies do well.
Who Are the Characters that Josh Brolin Is Playing?
Thanos has not shown up in the Marvel Cinematic Universe, but he is planned to have an important role in the overarching narrative of the franchise. After all, he is supposed to be the villain who is powerful enough to necessitate a team-up between the Avengers as well as the Guardians of the Galaxy when he sets out to collect the Infinity Stones that will enable him to shape the universe as he pleases. Furthermore, it should be mentioned that Brolin has already played Thanos in not one but two movies set in the Marvel Cinematic Universe, with the first one being The Avengers in which he served as Loki's benefactor and the second one being Guardians of the Galaxy where he attempted to use Ronan the Accuser to acquire one of the Infinity Stones that he is interested in. Summed up, Thanos is essentially a god-like figure that the heroes of the Marvel Cinematic Universe will have to overcome, which in turn, makes Brolin's involvement that much more important for the franchise as a whole.
Meanwhile, Brolin was also asked to play Cable, a character whose background can get more than a little bit convoluted. In short, the character is supposed to be the son of Cyclops and Jean Grey's clone, who was sent to the future where he grew up before returning in time. As a result, Cable possesses vast psychic powers, incredible fighting skills, and for whatever reason, a techno-organic infection that has left him with a techno-organic left arm much of the time, which makes it that much funnier when he teams up with Deadpool.
Regardless, it is interesting to note that Brolin might not have ended up playing Cable if it had not been for his wife's influence. At the time, he was unsure about making such a big commitment, but his wife essentially told him to read the script, which he liked so much that he decided to commit even though he knew little about the fandom. As a result, Brolin is now the actor playing not one but two Marvel characters of note on the movie screen, even if they are technically set in separate movie universes because of who has which movie rights.