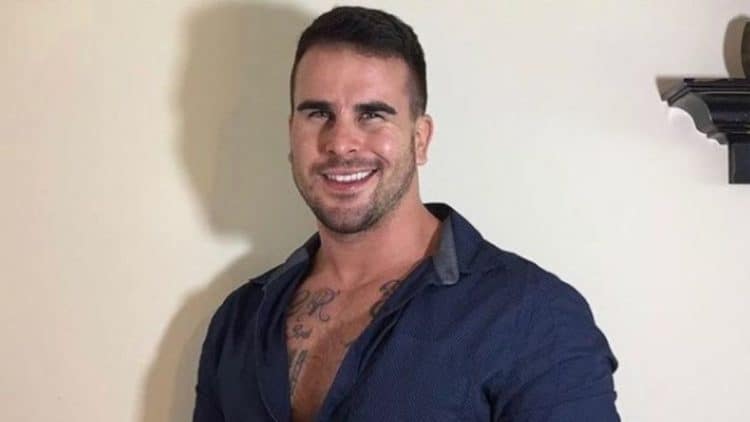 Unless you're a huge fan of The Bachelorette, you may have missed Josh Sieter's brief stint on the show. He was a contestant during season 11, but was sent home during the first week. Although it's been a few years since his time on the show, Josh has continued to build a following on social media and he now has nearly 230,000 followers. Recently, he has found his way back into the reality TV spotlight thanks to his relationship with 90 Day Fiance star, Yolanda Leak. The couple started dating in 2020 and fans from both sides were shocked by the pairing. Not only does the couple have a nearly 20 years age gap, but a cross between The Bachelorette and 90 Day Fiance is something no one ever saw coming. Keep reading for 10 things you didn't know about Josh Seiter.
1. He Accused Yolanda Of Being A Scammer
Most people probably figured Josh and Yolanda's relationship was doomed from the start, and it looks like it was. In an Instagram post in November 2020, Josh revealed that he and Yolanda had split up and he accused her of being a scammer. In the post he said, "I gave my energy, my time, & my heart to this woman but I couldn't shake the feeling something wasn't right. This feeling only increased after being asked to send money to help with phone bills, rent, & growing number of other things that seemed to multiply as the weeks went on. I'm grateful the only thing I sent was a ring, which I discovered was sold soon after." He also alleged that Yolanda had a live in boyfriend the whole time she and Josh were together.
2. He Was An Exotic Dancer
Josh is the type of person who has had a variety of jobs over the years, and one of them included being an exotic dancer. In fact, it appears that he was working as an exotic dancer when he was a cast member on The Bachelorette. An article from Above the Law also reported that Josh spent some time working as a male escort.
3. He's Attempted Suicide
Josh has dealt with several mental health issues over the years including anxiety and depression. He has been very open about this on social media and he hopes that his story will inspire others who are dealing with similar things. In September of 2020, Josh shared an Instagram post that revealed he had attempted suicide in the past.
4. He Went To Law School
Not only is Josh good looking, he also has the brains to back it up. According to Above the Law, he graduated from the IIT Chicago-Kent College of Law in 2013. Despite earning his degree, Josh is not a lawyer and it doesn't appear that he's ever taken the bar exam.
5. He Is A Former Fire Fighter
I wasn't joking when I said that Josh has had lots of different jobs over the years. In addition to being an exotic dancer, Josh also spent some time working as a firefighter and it's something that he's very proud of. It's unclear what city Josh worked in or how long he was a firefighter.
6. He Wasn't Really Looking For Love On The Bachelorette
Even if you're a fan of The Bachelorette, you have to admit that the probability of actually finding real love on the show is pretty slim. That's exactly why Josh admits that he wasn't even really hoping to find romance on the show. When talking about his reason for doing the show he told The Chicago Tribune, "It was mostly about kind of, like, exposure and getting my name out there more. That whole finding a wife thing to me was kind of a ludicrous idea."
7. He Has OCD
In addition to dealing with depression and anxiety, Josh also had OCD which often leads to even more anxious behavior. He has worked hard to manage his symptoms and he used the COVID-19 quarantine as a way to self reflect and help himself overcome the idea that everything needs to be perfect.
8. He Would Be Open To Doing Reality TV Again
So far, The Bachelorette is the only reality show Josh has done. During his interview with The Chicago Tribune, he said that he would be open to doing another show on the future, although he wouldn't do anything like The Bachelorette. Many fans believe that his entire relationship with Yolanda was all a ploy to secure a spot on the next season of 90 Day Fiance.
9. He Was On OnlyFans
OnlyFans has become an increasingly popular way for people to sell premium (and usually X rated) content and Josh was definitely riding the OnlyFans wave. Josh told TV Shows Ace, "I made over $250,000 just from my onlyfans in the last two years." It looks like his account on the platform has since been deleted.
10. He Loves Fashion
Josh may love to take shirtless pictures, but he really does love clothing. He is really into fashion and he loves expressing himself by putting outfits together. During his interview with TV Show Ace he mentioned that he has a clothing line although we were unable to locate any information on it.