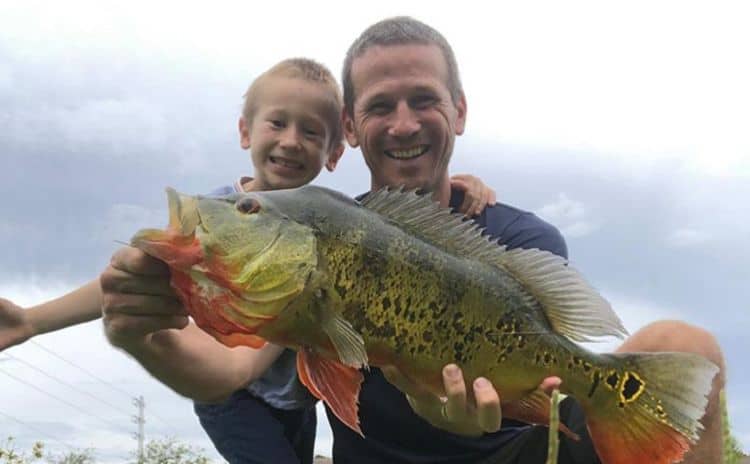 When J.P. Rosenbaum signed up to be one of 25 men vying for the heart of Ashely Hebert on the 7th season of the "Bachelorette," following her own heartbreak over not winning the love of Brad Womack, he hoped he'd fall in love – and he did. He took home a fiancé, got married, had some sweet babies, and was living the picture-perfect life he dreamed of living when he applied for the show. Sadly, the couple has announced that they are no longer together, and the world is collectively mourning this announcement. They were the sweetest couple, both silly and fun, and neither of them worried about taking life too seriously.
1. He is in His 40s
J.P. Rosenbaum is a little older than his soon-to-be ex-wife. She's only 35, and he is 43. His date of birth is February 23, 1977, and he found the right woman at the right time in his life, for that time. It might not have worked out for them, but all things happen for a reason. Whatever that reason is, we know that this man will find it.
2. He's a New Yorker
He is from New York, and he spent most of his life there. His time now is in Miami where he and Ashley Hebert raise their two kids. She's a pediatric dentist there, and that means that most of their life is lived in the Miami area for that reason alone.
3. He Was a Construction Manager
When he was first introduced on reality television back in 2011, he was introduced as a construction manager. You don't get to that point in your construction career without having some knowledge, some serious skill, and the ability to lead a crew. It does seem he has the personality for that line of work.
4. He's Suffering from Health Issues
In 2019, he and his wife came out and announced that he was diagnosed with a debilitating health condition called Guillain-Barre Syndrome. It's very rare. His immune system does not properly function, and it attacks his nerves. This is very painful, difficult to live with, and there is no cure. The most common symptoms include weakness and a tingling sensation, but they can rapidly spread throughout the body and cause paralysis.
5. His Sister-In-Law Didn't Approve
Do we all remember that time that Ashley Hebert told her sister, Chrystie, that she felt that he was the one for her, and her sister did not agree? She said she thought Ashley was too much for him and that he was not her special someone. That couldn't have been easy for them.
6. He's Got Some Flaws
We all do, so we aren't surprised. We do, however, appreciate that he is aware of his flaws and that he does not pretend they don't exist. He once said that his flaws include a lack of patients, stubbornness, and frustration when things don't go his way. Um, is he describing me? Either way, we wonder if these personality traits had anything to do with their split?
7. He Loves the Fourth of July
Everyone has a favorite holiday (mine is Halloween), and his is a really good one. It's the Fourth of July, which is such a great holiday. He loves the amazing weather, the pool time, the fact that you can hang out on the beach with a fire at night, and everything is just amazing.
8. He Did a Thing
Most people are too afraid to live a life that is not the 'norm,' and they won't do much outside the box. J.P. is one of those guys who sometimes does exactly what he wants without worrying about that box. When he was 26, he packed up, hopped on a flight, and went to Australia for two solid months. He had no plan, he was alone, and he was just enjoying his life.
9. He is a Proud Dad
It is very obvious that no matter what is going on in his marriage, he's a dad who loves his kids. He has a son and a daughter who are six and four, and they are adorable, and it's clear he adores them. This is a family who spends a lot of time together, and we assume that they might make excellent co-parents (and hope to God that they don't prove us wrong).
10. He's a Private Guy
Rosenbaum gives us all a sneak peek into his everyday life via social media, but he's not someone who overshares or who gives away too much. He's very subtle about what he shares, and we appreciate that. Sharing too much is never good.