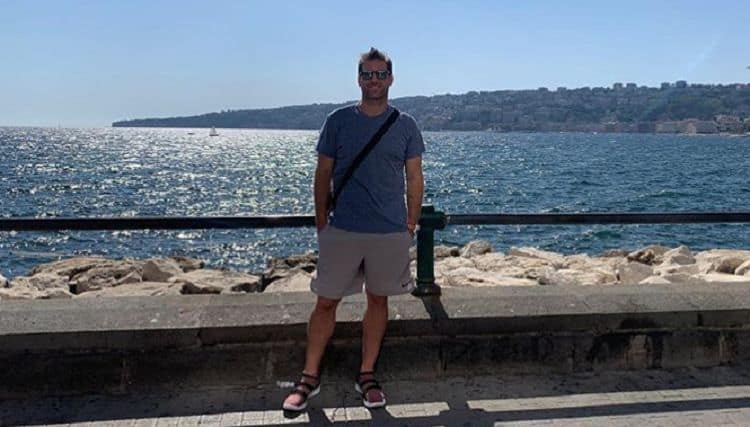 We all remember Juan Pablo Galavis as the Bachelor who did not exactly walk away from his season looking like a guy anyone wanted to be with. Former Bachelor and Bachelorette star Kaitlyn Bristowe recently opened up to franchise host Chris Harrison that she actually applied for Juan Pablo's season of the Bachelor before she was chosen for the season she did. She's happy that she was not chosen for that one, and she is feeling really good that she was able to dodge that bullet. She called Galavis the 'worst bachelor ever,' and we have a feeling that there are many women – and maybe some men – who probably agree with this statement. Let's refresh our memories about him, shall we?
1. He's Not Well-Liked By the Women Who Dated Him
If we are being honest about him, it seems that the many women who dated him and made it far along in his season have very unkind things to say about him. Former Bachelorette Andi Dorfman said that he refused to get to know her, he was disrespectful to all the women, and that, "he was honest to the point of offensive, entitled to the point of elitism, and pompous to the point of disgust," and we all remember some of the ugly, horrible things he whispered to Clare Crawley when they were alone together. These women don't think highly of him, which leads us to believe he might not be the best guy.
2. He Isn't Impressed with His Exes Choice in Men
We all know that when Clare Crawley was chosen to be the newest bachelorette, he didn't have anything kind to say. He criticized the men chosen to date her. He then told the world via his social media platforms that she's not over him. He's a man who really should stop living in the past.
3. He's a Father
The thing about Juan Pablo is that he has a daughter. Her name is Camila, and she's a darling little girl. She's from his previous relationship, and he seems to adore her. Though, we have a feeling that he would not be happy if she grew up and dated a man who treated women the way he treated them when he was on national television. Perhaps he will change his ways as he gets older.
4. He's Been Married
He married his wife, Osmariel Villalobos, a television host from Venezuela, in 2017. However, the couple recently announced their divorce in 2020. They could not make it work, though neither of them has said anything negative about one another at this point. However, the divorce was apparently done very privately and very quietly back in the summer of 2019 before they'd even been married two full years.
5. He's a Consultant
We all remember him as a former soccer player, and now he is working as a sports consultant. We aren't entirely sure what that means or how that works, but we do know that many people have this kind of job and they do this kind of work successfully. Here is wishing him the best during his new career.
6. He's Made Some Controversial Comments
In addition to not treating the women on his season very well, he also came out and said that he does not feel that gay couples should have a chance to find love on this franchise. He then called it a bad example for kids. He came out later and apologized for his statements, telling the world that he didn't say it the way that he meant to say it. He told the press that, "What I meant to say was that gay people are more affectionate and intense and for a segment of the TV audience this would be too racy to accept," and let it go at that. He's not good at making friends, is he?
7. He Wants More Kids
When he first married his ex-wife in 2017, he did so with the news that he was trying to "Find a way to trick her into getting pregnant," so that he could have more kids. We are sure he was joking about tricking her, but he doesn't have the best reputation for being a nice guy, so it naturally rubbed everyone the wrong way.
8. He's All Right Financially
According to sources online, his 2020 net worth is around $1.2 million. That's not bad for a guy who spent so much time on reality television and has such a bad reputation with pretty much the entire world.
9. He Was Born in New York
We aren't sure why so many people believe he was born out of the country and that he is not American, but that seems to be what people think. He was actually born in 1981 in Ithaca, New York. His date of birth is August 5, 1981. He did, however, move to Venezuela with his family when he was only a toddler.
10. He's Close to His Family
He grew up with a close family. He lived with his mother, his father, and his two siblings. They moved from New York to South American when he was a toddler, and he and his siblings were raised there with their family.