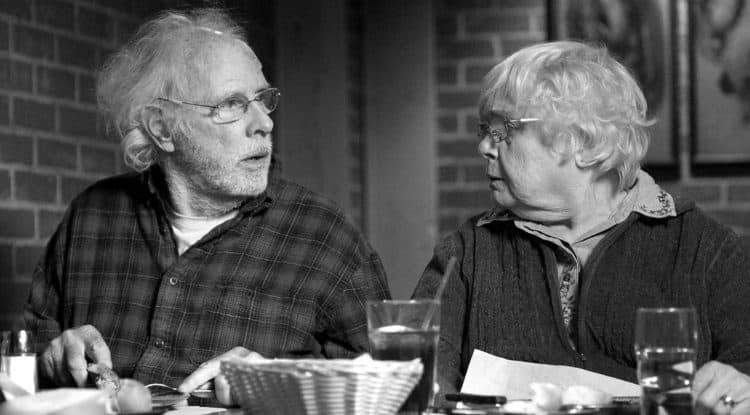 There aren't many people out there who are able to work into their 90s – let alone work in the entertainment industry, but June Squibb has no problem being the exception. In an industry that is constantly looking for the next hot young star, June is proof that youth isn't the only valuable quality an actor canbring to the table. The 90-year-old actor has defied many odds and continues to be a force on the big and small screen. Over the course of her career, June has repeatedly shown that she can act in any genre and portray any kind of character. What's most impressive about June, however, is that she doesn't plan on slowing down any time soon.  Continue reading for 10 things you didn't know about June Squibb.
1. She's Always Wanted To Be An Actress
Acting is something that June always knew she wanted to do. At an early age when most people have no idea what the future holds, June had dreams of becoming an actor. She doesn't know what inspired this feeling, but once the acting bug comes along it's impossible to shake.
2.  Her Son Is A Filmmaker
June has been married twice. Her first marriage to Edward Leon Sostek lasted from 1953 to 1959. She later married Charles Kakatsakis  and the couple was together until his death in 1999. June and Charles have one child together, a son named Harry Kakatsakis who is a filmmaker.
3. She's Been On Broadway
When June envisioned herself as an actor, she never saw herself as a movie star. Instead, her dream was always to be on stage – and that dream certainly did come true. June earned lots of theater experience over the years and made her Broadway debut in the original run of Gypsy in 1959.
4. She Didn't Make Her First Film Appearance Until She Was In Her 60s
Since June spent the early years of her career focusing on theater work, being on the big screen wasn't something she was really thinking about. By the time June made her first movie appearance in 1990, June was already in her 60s. Since then, she had gone on to be in nearly three dozen movies.
5. She's Friends With Lupita Nyong'o
With a more than 50 year age difference between them, Lupita Nyong'o and June Squibb may seem like an unlikely pair, but according to June, the two are are now friends. June told The Guardian, "I've met Lupita [Nyong'o] and now we're friends. She's so sweet, a darling girl. I went up to her at a party and said: 'I'm June Squibb and we're in this together so I thought I should introduce myself.'"
6. She Was Nominated For An Academy Award
June has never been one to let her age get in the way. In 2013, when June was 84, she was nominated for an Academy Award for her role in the film Nebraska. The nomination made June the third oldest person to ever be nominated for an Academy Award for Best Supporting Actress.
7. She Wants To Work With Steve McQueen
With a career as long as June's has been, there's no doubt that she has gotten to work with some really big names both in front of the camera and behind the scenes. Still, there's another person that June would like to get the opportunity to work with: Steve McQueen. Steve is best-known for directing the 2013 film, 12 Years A Slave.
8. She Wasn't Initially Considered For The Role In Nebraska
June's role in Nebraska turned out to be one of the biggest opportunities of her career, but she almost wasn't chosen for it. Alexander Payne, who had worked with June in the past, initially felt that she was too sweet to play the character the way he'd envisioned. However, June recorded two audition tapes to show that she could portray the character in more than one way.
9. She Was A Model
Acting is the thing that put June on the map, but she also tried out modeling in the early days of her career. June said, "My backup career was modelling. I did a lot of the print modeling and what they used to call industrial modeling at the big conventions. Luckily I didn't have to do it very often."
10. She's An Illinois Native
June was born and raised in a very small town in Illinois called Vandalia. According to CityData.com, the population of Vandalia was just over 7,000 in 2017 which means there were likely even fewer people when June was growing up. While the town is a far cry from Hollywood, it did give June a connection to the entertainment industry through her mother JoyBelle, who was a pianist for silent movies.