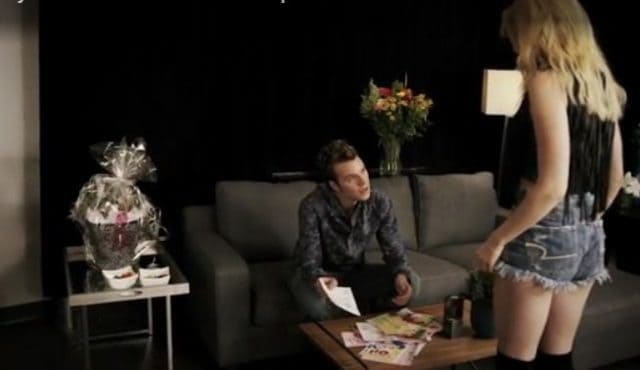 I'm guessing that there's a small percentage of people out there who want to see the Lifetime original movie Brittany Ever After.   To those people I say have a great time with it.  If there's one thing you're going to get with Lifetime movies it's a ton of drama, acting that you'd see in the Soaps and a storyline that's nearly as ludicrous as the Sharknado movies on Syfy.    Nevertheless Lifetime is going ahead with Brittany Ever After even though we all know how terrible it's going to be.  In fact, I'm pretty sure they're using the "so bad it's good" approach.
However, just in case you are holding out hope that the movie will have some substance or even a shred of quality, a new short clip of the "film" has surfaced.   The melodramatic tone and acting in this scene perfectly satisfy Lifetime's requirements. In the clip below, Britney enters a room backstage and sees Justin (Nathan Keyes) looking at a piece of paper. "Justin, it's not what you think," says the actress who plays Brit, Natasha Bassett.
"Wade. Is something going on with Wade?" Justin asks, and then says they're "done." After this, he went on to write his best song ever, "Cry Me a River," and everything turned out excellent.
Check out the clip below.  If you laugh, you're normal.  If you are affected in any way by this clip you need psychiatric help.