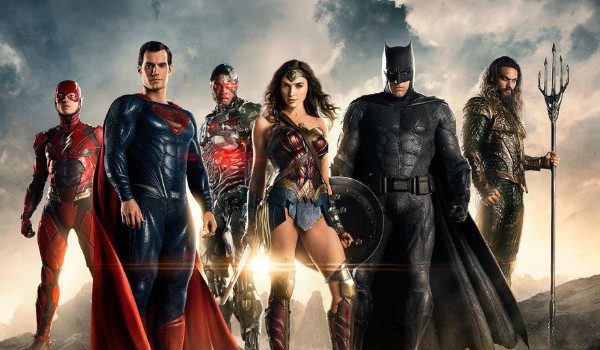 Given the position of Justice League within the DC Extended Universe as well as DC as a whole, it should come as no surprise to learn that it is packed full of Easter eggs for those who are interested. Some of these are out in the open, whereas others are much more subtle in nature.
Here are five of the Easter eggs that can be found in Justice League:
Black and Silver Colors for Superman
So far, much of Superman's narrative in the DC Extended Universe has been inspired by "The Death of Superman," which was a storyline in the comic books that saw Superman killing and being killed by Doomsday. When Superman made his return in that storyline, he wore a black and silver costume, which caused some to wonder whether that would happen in Justice League as well. That didn't happen, but the costume was referenced by the movie, as shown by the black and silver banner with the S that was hung over Westminister Bridge in one scene.
Green Lanterns
The marketing for Justice League made a lot of fuss about the phrase, "Unite the Seven," which some fans interpreted as a sign that either Green Lantern or some other superhero would be showing up in the movie as well. None of the most familiar Green Lanterns made it into the movie, but the scene of the coalition that beat Steppenwolf the last time made it clear that it had Green Lantern Corpsmen within its ranks. They are never named as such, but their look as well as their behavior made their identities very clear.
References to Batman's Supervillains
There are a couple of mentions of Batman's supervillains in Justice League. The first one comes when Alfred laments the threat of Steppenwolf by comparing him to exploding wind-up penguins, which is referring to, well, the Penguin. The second one comes when Batman passes a neon sign that says Janus, which could be a reference to Two-Face but is probably a reference to Black Mask's Janus Cosmetics, which is relevant because there are rumors that he will be showing up in the upcoming Gotham City Sirens.
References to the Flash's Supervillains
In Justice League, the Flash claims that he has never fought, but there are some signs in the movie that he might be a bit too humble in this regard. First, there is a schematic for a suit upgrade that mentions cold resistance, which seems like the sort of thing that would interest someone who has encountered Captain Cold in the past. Second, the Flash mentions that he knows gorilla sign language, which seems like a clear reference to Gorilla Grodd.
Callback to Christopher Reeve's Superman
For a lot of people, Christopher Reeve's Superman is still the most iconic version of the character that has been shown on the movie screen. As a result, it is no wonder that Justice League has callbacks to his movies, with examples ranging from a shot of Clark Kent standing in a field while wearing a red and black plaid shirt to a moment when he rips opens his shirt to reveal the Superman suit that he is wearing beneath it.