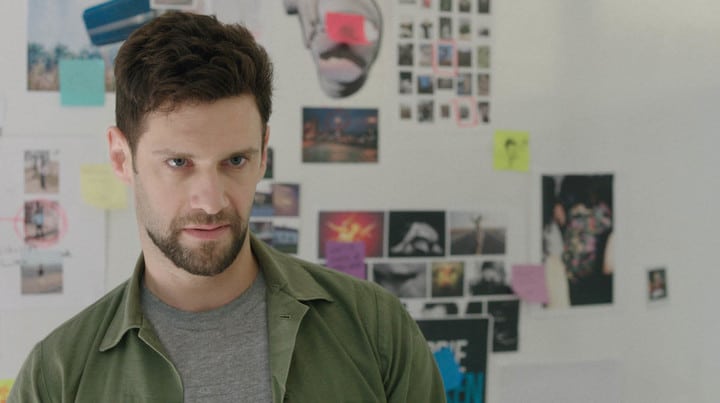 You might see Justin Bartha one way or the other since he's been a very different person in several movies and has taken on a different persona. To be honest though he feels a little undervalued at times since he does tend to make those movies he's in a little better when he's given a bigger part. In some ways though it almost seems like he should be the one behind the camera since he does have a lot of intelligence to fall back on and a great eye for what needs to happen. But his acting is solid enough that you can believe his character and might actually believe that this is how he is in real life. Often he plays kind of a sarcastic person that is borderline antisocial but is still able to get along with people. Other times however he can easily play characters that are confident, composed, and easily one of the nicest folks in the movie.
Here are a few things you might not have known about him.
10. He went out with Ashley Olsen.
This was a while ago it seems, but it did happen. You kind of have to remember that he started his career a while back when both he and they were still quite a bit younger. These days he's happily married.
9. He was in the National Treasure movies.
Riley was the kind of guy that was a bit, okay a BIG whiner, but he's very useful. He's not the kind of guy that you look to for courage but when it comes to being a technological whiz kid he's very useful. He's also something of a conspiracy theorist.
8. He began his film career as a production assistant.
This was his first real exposure to the world of show business, and it was on the film Analyze This with Robert De Niro and Billy Crystal. From this point on he started making a lot of headway as his career started taking off.
7. He endorsed Bernie Sanders for the 2016 election.
There was a huge divide in this last election and a lot of people went for who they thought was going to be more solid and would do more for the country. The one thing that seems irritating, especially among celebrities, is that those that stated they would leave the country if Trump won never held to their word. Bartha wasn't one of those that said such a thing, but many celebs did.
6. He was in the Hangover movies.
The Hangover trilogy was something that became rock solid in the first movie and kind of spun out of control in the second and third movies. He didn't play much of a role in the second and third installments and he was still something of a minor character in the first one as well since the trio that took over were the main characters.
5. He's married to a fitness instructor.
You can imagine that he knows a lot about healthy living at this point being married to someone that's into fitness and is probably all the better for it. This kind of relationship seems like it would be built on remaining active as well as eating right along with everything else that goes into a marriage.
4. He's been a stage actor.
It would be interesting to see just what he's like up on stage and if it's any different than what he's like when it comes to being on screen. With some actors there's really no change but with others there is a slight difference in how they react to their costars and the venue.
3. His career started in 1998.
He has been around a while, since he was in his late teens to early 20s in fact. That means that he's managed to see as the landscape of show business has changed throughout the years and has even possibly been able to change with it.
2. Almost every TV role he's had he's been a main part of the cast.
This seems to argue that he's been just as prevalent in TV as he has in movies since being one of the main characters typically means that you're there for the majority of the series and thus a lot if not all of the episodes. This seems like it would be extremely time-consuming but also more job security than a lot of actors seem able to count on at times.
1. He's 40 years old.
There are actors that look good for their age and then some that don't look like they've had an easy life since the years show on their faces like a road map. Justin is one of those however that still looks fairly youthful and barely out of his 30s to be honest.
Justin is a skilled actor and great at stepping into any and all roles that are made for him.