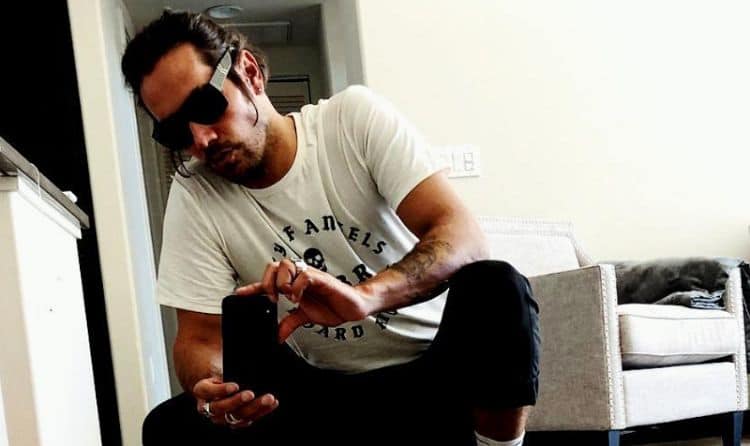 There are celebrities you might have seen in the past but either don't know any longer or might have forgotten on purpose. Justin Brescia is one of those folks that was famous when MTV was still a reputable channel, but at this point a lot of people might look at you funny if you bring his name up. There are likely still a good number of people who know he is and could tell others about him, but in terms of the mainstream it might be a debate as to how popular he really is and how much an impact he really made on pop culture. That being said it's definitely a good idea to think that he might still be worth a mention since it would seem that he's trending at this time. Those of us in our 30s or a bit older might remember him quite well from his time on TV since he did manage to turn a few heads.
Here are a few things about Justin you might not have known.
10. He's in his late 30s at this time.
He's not exactly an old man so for some of us it's fair to say that we've grown up with him in our lives in some way if you've been watching him for a while. But honestly it would seem that he hasn't done a whole lot with his career throughout the years.
9. Apparently his Instagram account is a private one despite having thousands of followers.
According to Hannah Chambers of Cosmopolitan his followers do number in the tens of thousands it would seem but a person has to be a follower to even look at his Instagram which is kind of odd, but not so rare that it never happens. Having a private Instagram account is something that you don't see all the time but it could mean that he's very selective about who he takes into his fan club.
8. He has his own band.
He basically IS his own band, Bobbyrock. Usually you would call that a singer/songwriter or solo artist but apparently people have taken to calling him a band, which is all well and good since quite honestly he wouldn't be the first person to do so. But while it would seem that he has some people that would love to see him the promotions seem to be lacking slightly.
7. It would seem he's very passionate about hairstyling.
When you have a tattoo of styling shears on your inner forearm then it's pretty obvious that they're there for a reason, weird as it may be. For Justin it's pretty self-explanatory however since he's been all about being a stylist for quite some time it would seem.
6. There's a conditioner that's approved by him.
Does anyone else think it might be a little pretentious when celebrities affix their name and their approval to certain products? It's definitely a plus for the products since it likely helps them to sell a little better having a famous person's name on them or being approved by a celebrity, but it still seems, I don't know, arrogant in a way.
5. He's been pretty critical of the show that made him famous.
Justin has no problem dishing and tearing into The Hills, the same show that made him what he is today, which is kind of odd really. It's all well and good, he has the right to do so and can't really be stopped if he wants to badmouth the program that helped him to reach the public eye in such a big way, but it also seems to invalidate any faith that the show had in him all that time ago. In truth it might make some people wish they'd never discovered him.
4. He's amassed a net worth of around $50,000.
Normally I wouldn't bother putting anything down if the net worth wasn't over $100 thousand, but it would seem that this is what he's managed to gain throughout his time on The Hills and throughout the rest of his career. That's odd considering how prominent he tries to be when it comes to the public eye.
3. If you haven't noticed at this point he seems to have a rather big ego.
For a guy that's not worth half of what a lot of other, more popular celebrities are worth he does seem to have a rather big ego and is very sure of himself. The confidence that this seems to come with is great, but sometimes it seems a bit, well, arrogant.
2. He's been dating Lindsey Pelas for a while.
If you look at the disparity between how much each one of them earns a lot of people might state that he's hanging on to her in an attempt to become relevant again since Lindsey is worth at least three million and has a solid career. But then again that could just be gossip.
1. It's kind of a question as to why he's trending right now.
It's hard to know why a lot of people are trending these days unless there's a glaring sign beneath their name on the internet detailing why.
He's being put in the public eye again for a reason, that's for certain.