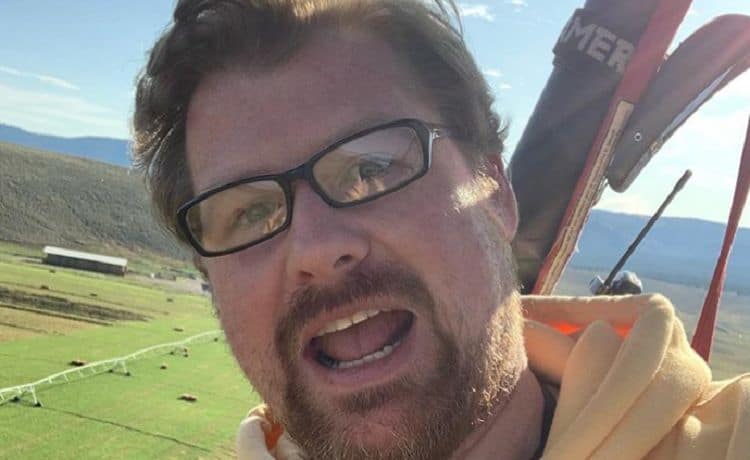 Born in Stockton, California in February of 1980, this stunningly talented guy has made a name for himself in Hollywood in a variety of areas of entertainment, including animation, television, film, and now he's tackling the gaming world. Justin Roiland is a well-known name when it comes to his creative abilities for creating characters with a sense dark and sometimes raunchy humor that tends to appeal to an older audience. He is a multi-talented actor, producer, character, and avid gamer. His career has taken him to places he could only dream of and if you have ever seen any of his shows, you probably know who this guy is. But here are 10 things you didn't know about Justin Roiland.
1. Co-Creator of the popular show, Rick and Morty
There are so many shows and characters this guy is known for, but probably his most notable show and character he's recognized for is his very popular adult animated show, Rick and Morty, co-created with his partner-in-crime,
2. Grew up with Dyslexia
Despite struggling with this learning condition all his life, he never let it set him back and has worked very well around it to become a huge name in voice-overs, film, TV, animation, and has no problem getting in there and creating some of the most unique digital entertainment available today. He has been labeled a 'workaholic,' but it seems to serve him well, because the creativity just keeps spewing out of this amazing and super talented animation-man!
3. One burp changed everything
It's not unheard of to have funny little bloopers happen while filming anything. Sometimes they need to be edited out and remade, but sometimes, hey, they just work. In this instance, apparently what Roiland did during the filming of a short film that happened to be a precursor to the bigger show, Rick and Morty, and the blooper just happened to be a little burp that popped up, but it was enough that everyone thought it was too amusing to ignore. Rather than do a re-take, Roiland went on to force himself to burp periodically during the rest of the taping of the character's dialogue and in the end, everyone was happy with the little improve mishap-turned-poetic.
4. The show has strong British humor
Although both co-creators of Rick and Morty, Dan Harmon and Justin Roiland, are US born citizens and grew up in the US, the show they created has been known for its strong British humor often used. In interviews, co-creator Harmon explained where it came from, saying that a couple British shows, like Doctor Who and The Hitchhiker's Guide to the Galaxy heavily influenced the decision to use a different edge on the source of humor. Good call because fans adore it.
5. Grunkle Stan and Rick butcher a Sonny and Cher classic
Spoofs are part of an actor's world. You can either spoof, or be spoofed and they can sometimes, be undeniably hilarious, so long as they aren't too hurtful. You can only image how two comic characters like Roiland and Alex Hirsch love to poke fun at just about anything, so to see the pair get up and belt out an oldie-but-goodie at a night of karaoke wouldn't be too surprising. That being said, the song they chose was the infamous, I Got You Babe, by Sonny and Cher, and they sung it in their Grunkle Stan and Rick Sanchez's voices, causing it to sound depressing and 'garggly,' which less than becoming. It was labeled as being a 'butchered rendition.' Fans felt that Sonny and Cher would be appalled to hear their song be butchered to that degree. It was supposed to be all in fun and it appears all was forgiven.
6. He's a huge gamer
There are lots of big gamers out that there that wind up taking their love of games to higher levels than just spending hours playing them. Roiland is one and he says that he has started a new video game series titled, Squanch Games in 2016, with the first title being, Virtual Reality 3D Platform Trover Saves the Universe, and is set to come out on May 31, and ready for the PlayStation 4 and PC. He's also working with the popular SnapChat app to include more reality details to the games.
7. Ren and Stimpy were an inspiration to him
There's often something that inspires those that go on to pursue a career in the different Hollywood industries, whether it be a musician, actor, even model. Most people can recall who or what it was that gave them the inspiration and desire to make their dreams a reality, and for Roiland, he recalls that being the popular animated show, Ren and Stimpy, an animated series that followed two very different personality best friends who happened to be dogs. The show aired from 1991-1996, and was widely popular among children, but even adults found the humor in this series.
8. Founder of his own studio
If you're as big of animation creator as Roiland is, what better thing to do than to create your own animation studios, which is exactly what he did. Roiland is the founder of Solo Vanity Card Productions! It is an animation studio that is best known for producing his two big series, Adult Swim, and Rick and Morty.
9. He lost a friend and line producer
J. Michael Mendel was not only a friend to Roiland, but a producer of several of his shows. The producer is a 4-time Emmy winner and his untimely death in September of 2019 devastated many people, including Roiland who had grown close to him. Roiland put out a Tweet about the death and voiced his sorrow for losing him, claiming how his death has 'destroyed him.'
10. Not currently in a relationship
When you're as busy and as focused on your work as Roiland is, it's not often easy to find someone who is as understanding of your work demands. Roiland has been asked many times if he is dating anyone or would consider it. He has answered in interviews, that is does consider it, but right now he is very busy and won't let any relationship interfere with his work. He may not be currently with anyone, but he has been linked to a relationship back in 2013, with a girl by the name of Abi Lyn Maley.