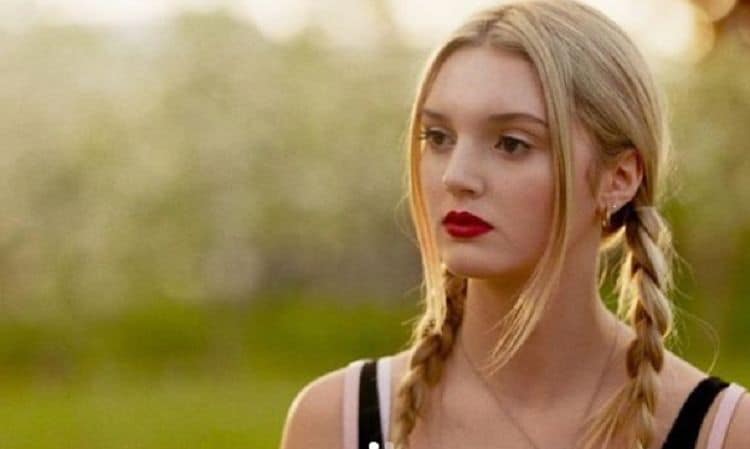 In many cases, it can take an actor decades to finally get their big break, but at just 20-years-old, Kaitlyn Bernard is already well on her way. The talented up and coming star has already made well over a dozen on screen appearances and the opportunities just keep on presenting themselves. Many people will know her from the 2016 film, The Healer as well as the TV movie Homekilling Queen. Despite her relatively young age, she has already shown that she can keep up with some of the biggest names in the business and she's hoping to eventually become one of them herself. Keep reading for 10 things you didn't know about Kaitlyn Bernard.
1. She's From Canada
Many people have probably just assumed that Kaitlyn is from the United States, but she's actually one of our neighbors to the north. Kaitlyn was born and raised in Nova Scotia and she is very proud to be from Canada. It's unclear whether or not she still lives in Canada.
2. She's A Writer And Director
Acting has been the main focus of Kaitlyn's career for the last several years, but there's a very good chance she'll decide to get into some behind the scenes work in the coming years. She's already written and directed a project called Pup which is set to be released in 2021.
3. She's A Dog Person
Everyone knows that there are two types of people in this world: dog people and cat people. All of the #teamdog folks out there will be happy to know that Kaitlyn is a proud dog lover. She has an adorable French bulldog named Beau and if you were wondering, the answer is yes, he does have his own Instagram.
4. She Started Acting When She Was A Kid
From an early age Kaitlyn knew that performing was her calling. During an interview with Unclear Mag she said, "My love for acting began in musical theatre when I was about three years old. I loved performing live and actually still really enjoy live theatre. But when I was about seven I started auditioning for commercials, and smaller film and television roles, and started taking training specific to film and television. I booked a number of student films, then some smaller roles on TV shows, and more recently lead roles in feature films."
5. She Would Love To Play Bonnie From Bonnie And Clyde
Every actor has one role that they'd absolutely love to get the chance to play, and for Kaitlyn that role is Bonnie from the classic movie, Bonnie & Clyde. At the moment, there doesn't appear to be any plans to remake the film any time soon, but that could chance in the future.
6. She Loves Scary Movies
Kaitlyn has been involved in quite a few spooky projects over the years. Not only has she enjoyed this roles as an actress, but also as a fan of the horror genre. She has always loved scary movies and was a big fan of Stephen King's even before being cast in the 2017 movie, 1922.
7. She Loves Traveling
Kaitlyn may be young, but she's already seem more of the world than some people will in an entire lifetime. She loves traveling and she's always looking forward to visiting different places and having new experiences. Kaitlyn has gone to various cities across the United States and Canada as well as several countries.
8. Her Role In The Healer Left A Lasting Impression On Her
In The Healer, Kaitlyn played a young girl named Abigail who is suffering from cancer. Kaitlyn was so inspired by the character that she decided to dedicate some time to volunteering to help young cancer patients. She started her own foundation called Just Breathe which is dedicated to children living with serious illnesses.
9. Her Parents Are Her Biggest Fans
Sometimes when people decide to pursue a career in their arts, their families are hesitant to be supportive. After all, it goes without saying that no parents wants their child to be a struggling artist forever. Despite the risks associated with being a professional actor, Abigails parents have always supported her dreams and continue to be her biggest fans.
10. Her First Audition Was For A Barbie Commercial
Working with a major brand is an actor's dream come true, and Abigail got the chance to work with one on her first professional job. While talking to Unclear Mag, Kaitlyn shared that her first audition was for a Barbie commercial. Although she didn't have any experience at the time she ended up booking the job.