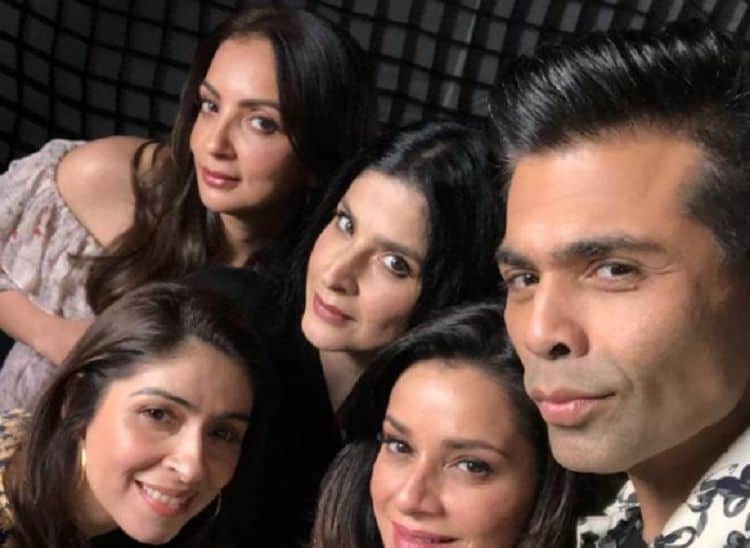 Born and raised in India, Karan Johar has become known all over the world for his creative talents. Most famous for the work he's done as director, producer, and screenwriter, Karan's resume includes dozens of credits. Along the way, he's also become very popular on social media and he currently has more than 10 million followers on Instagram. Regardless of the project he's working on, Karan always brings his A game and he has become widely respected because of it. In addition to the work he's already done, Karan has a handful of things in the works that are sure to keep his fans excited. Keep reading for 10 things you didn't know about Karan Johar.
1. He's Been Accused Of Nepotism
Throughout his career, Karan has been accused of nepotism because of his tendency to case the children of well-known Bollywood stars in his projects. When speaking on the subject Karan told Mans World India, "I always say that nepotism exists in Bollywood like it does in many industries. Yes, it gives you access and it gives you the privilege of your first opportunity, but if you fall or fail, you will be out. "
2. He's A Proud Father
Karan has been very dedicated to his work for more than 30 years, but that isn't the only thing that gets his time and attention these days. In 2017, Karan welcomed a set of twins through surrogacy. He is a very devoted father and loves spending time with his children whenever he gets the chance.
3. He Has Acting Experience
Most people are familiar with Karan for the work he's done behind the scenes, but he's also done a good amount of acting, too. He made his on screen debut in 1989 in the TV series Indradhanush. He's made several other acting appearances over the years but it's clear that that isn't his main focus.
4. He's Very Active On Social Media
Social media has become one of the best ways for people to connect, and this is something Karan fully understands. Not only does he have a huge following, but he always makes sure to give the people what they want. He has more than 1,600 posts on Instagram and he enjoys sharing content from his personal and professional lives.
5. He Worked As A Costume Designer
Karan is truly a man of many talents. When it comes to being in the entertainment industry, there's almost nothing he hasn't done. On top of acting, writing, producing, and directing Karan has also worked as a costume designer and done other things in the wardrobe department.
6.  He Doesn't Mind Discussing Mental Health
Even though conversations about mental health have become more prevalent in recent years, it's still not an easy thing for many people to talk about. Karan, however, has been very open about his struggles with depression. In interviews, Karan has shared details about his mental health journey including that he began to see improvement after a combination of therapy and prescribed medication.
7. He's Won Well Over A Dozen Awards
Most people like to be acknowledged when they do a great job at something. In the entertainment industry, there is no better acknowledgement than winning an award. Karan Johar can say that he's won several. During his career, he's taken home two dozen awards including a 2019 Filmfare Award for Best Film.
8. He Doesn't Like To Be Surrounded By Yes Men
When people work with someone as powerful and well-known as Karan, it can be easy for them to feel like they need to go along with whatever he says. Karan, however, doesn't want to be surrounded by those kinds of people. Instead, he wants to work with people who are comfortable giving him honest feedback. He told DNA India, "I want no men. I want people to tell me what's wrong because what is right, you always have a feeling about. Your instinct tells you what's wrong. But sometimes it may not hit you, so you need to be told. So, you need to be surrounded by people whose opinions you actually listen to."
9. Farah Khan Once Asked Him To Marry Her
Karan Johar has never been married, but that almost wasn't the case. An article from the Hindustan Times revealed that fellow filmmaker and long time friend Farah Khan once asked Karan to marry her. Karan turned her down, but the two have remained very close friends.
10. He's Never Been In A Serious Relationship
Karan has spent his entire adult life focusing on his work, and as a result he hasn't had much time to dedicate to his romantic life. During an interview with India Today, he shared that he has never been in a serious relationship and that being a father is the most intense love he's ever felt.