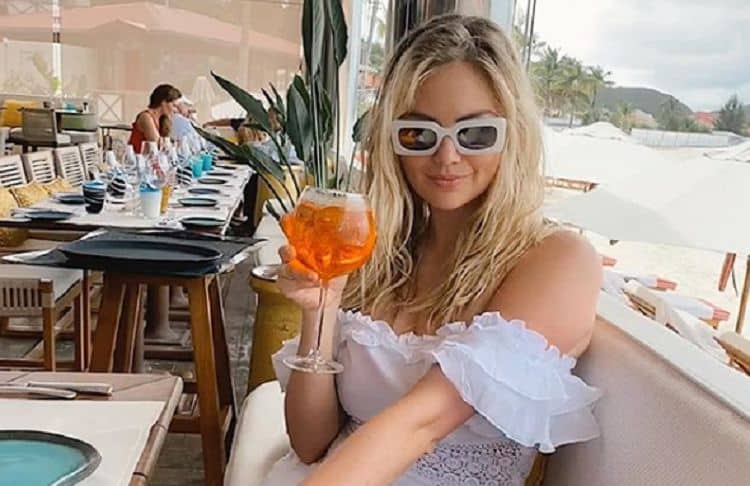 In show business or anything associated with it in any way or form it's all but guaranteed that if a person is ambitious enough and ready to undergo a lot of grueling work that they'll get at least 15 minutes of fame. Kate Upton took that 15 minutes and turned into years worth of fame that have seen her become one of the best known women in her industry and a truly talented woman that has come a long way from her beginnings and taken the modeling industry by storm. Looking at her one can see that she's quite beautiful and easily one of the most attractive women in the world, but if that's all you go on then you might wonder why her career has continued the way it has. Instead of just looks Kate has a lot of talent, dedication, and personality to offer that has carried her this far and could carry her much further if she so desires.
Here are a few things that you might not have known about her.
10. There was never a doubt in Kate's mind that she wanted to be a model.
Kate knew from a young age that she wanted to be a model and wasn't going to settle for anything else. Likely she had to work at it to get noticed since there are thousands of women that are vying for this profession all over the country, all over the world in fact, and many of them will never see a runway or even a photo shoot apart from those they pay for. Kate is one of the many gold standards for many that want someone to look up to.
9. She's a five-time world champion equestrian.
If you thought that she sat around just looking pretty then you might want to push that thought out of your head since she does look pretty but she's also quite active while she's doing it. Riding a horse is more than just learning how to guide the animal this way or that, it's a great deal of work and trust that is developed between the rider and the mount as well. Remember, a horse might be a pack animal, but they can be just as willful as any other creature.
8. As you can imagine she's been featured in so many magazine lists that it's hard to name them all.
Sports Illustrated is where a lot of her fame came from, but it's not the only magazine that's managed to make her name something that people will hear now and again without fail. She's been made into a media icon over the years.
7. She's not all about being thin as she likes being able to eat and still be fit.
When you look at a lot of models you might see stacks of ribs poking through if they breathe in a certain way. Kate doesn't want be able to count her ribs, though she does keep in remarkable shape while still enjoying something to eat now and again.
6. Kate plays to her strengths and doesn't worry too much about the image she sends.
She knows she's gorgeous and knows very well the effect she has on men, but she's not about to let herself be judged in any way for this since she loves what she does and doesn't plan on doing it for the rest of her life.
5. She isn't the type that enjoys cheesy pickup lines.
Let's be honest, do any women really enjoy these? Kate wants to be as real as she can with a person and is definitely not a one-nighter for anyone since she's always wanted to be the type to get into a relationship with someone that she cares about. At this point she's married though so it no longer matters.
4. Her belief in God is one of the important aspects of her life.
During one photo shoot someone noticed her wearing a cross on a necklace and decided to jest about it as though they were amazed that she would wear such a thing. Since that point she had a cross tattooed on the inside of her finger so that she would always have one with her.
3. She's a big sports fan.
One would kind of hope so since she's married to Detroit Tigers player Justin Verlander. Apparently she's not allowed to wear any Tigers gear when she visits Yankee Stadium, but there's no doubt she roots for her husband all the same.
2. In 2014 her nude photos were some of the many that were leaked to the public.
The fascination that some guys, it usually is guys, have with seeing everything when it comes to models is kind of sad really, and the lengths they'll go to obtain such pictures is extremely juvenile.
1. Kate has been an important face for several companies.
She's managed to be an important fixture for many companies, but perhaps you can recognize the clip above since it was a big one for a little while.
Kate has made a name and an image for herself, and it's carried her a long way so far.