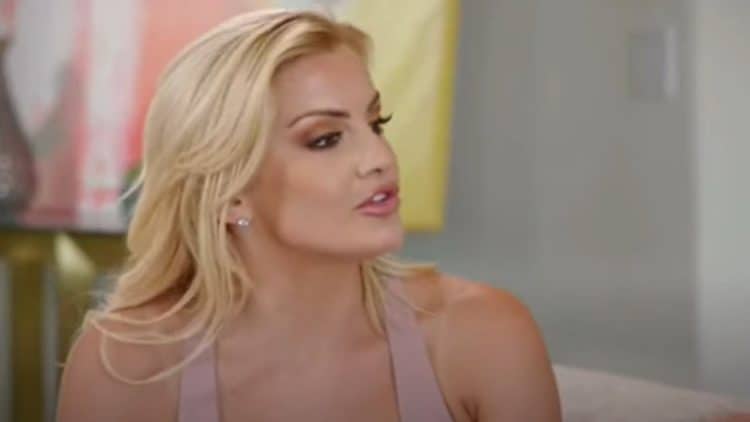 In its 20 years on the air, Big Brother has introduced us to some very interesting people. Season 21 contestant, Kathryn Dunn, is among them. Although she wasn't the winner of the season, Kathryn still left a lasting impression on many people. Although Big Brother appears to be her first and only on screen appearance, she remains a popular figure from the show. Like many other reality TV stars, Kathryn is working hard to make sure her 15 minutes of fame lasts much longer than that. So far, she's going a great job, and she's built a fan base that consists of hundreds of thousands of people. Keep reading for 10 things you didn't know about Kathryn Dunn.
1. She's A Member Of The Bey Hive
Beyonce is one of the biggest entertainers in the entire world. She is so successful that it's hard not to be a fan of her work in some capacity. Kathryn can definitely relate to fangirling over Queen Bey, and she's not ashamed to show it. Kathryn has an entire section of her Instagram highlights dedicated to showing clips from a Beyonce concert she attended.
2. She's Was A Dancer For The Dallas Mavericks
Kathryn has a very outgoing personality and she loves to be in the spotlight. Both of those things make the perfect ingredients for becoming a cheerleader. Kathryn isn't just any cheerleader, though. She was once a dancer for the Dallas Mavericks and she also auditioned to be a cheerleader for the Dallas Cowboys, but unfortunately she didn't make the squad.
3. She Went To Baylor
From 2008 to 2013, she attended Baylor University where she earned a bachelor's degree in communications. Over the years, Kathryn has developed a strong passion for marketing and has worked in the field for several years. She has been able to put her marketing skills to good use in her personal life as she works to grow her Instagram presence.
4. She Knows How To Fly A Plane
Some people might look at Kathryn and see nothing more than a pretty face, but there's way more to her than just good looks. Kathryn's got some hidden talents up her sleeve, and one of them is particularly impressive. In her bio on the CBS website, Kathryn said, "I have my student pilot license and have flown over the Hawaiian islands twice."
5. She Makes Videos On Cameo
Since being on Big Brother, Kathryn's fan base has grown considerably. At the moment, she has 238,000 followers on Instagram. Kathryn has started an account on Cameo where she makes personalized videos for her fans. Unfortunately for anyone who was hoping to get a video from Kathryn, her account is temporarily unavailable.
6. She's A YouTuber
One of the keys to becoming a true social media influencer is to understand how each platform can be used to reach your target audience. Instagram isn't the only place where Kathryn has managed to build a large platform. She has also started a YouTube channel where she uploads a wide variety of videos. She currently has 6,400 subscribers and her videos have gotten more than 111,000 total views.
7. She Started Selling Merch
When we said that Kathryn was capitalizing on her Big Brother popularity, we weren't planning. She has found several ways to increase her brand. Recently, she started selling merchandise that includes t-shirts and masks. Each item has a word or phrase that Kathryn made popular during her time on the show.
8. She Likes To Travel
Kathryn likes to enjoy life to the fullest. For her, that includes traveling and enjoying the beautiful things the world has to offer. Kathryn has gotten the chance to do quite a bit of traveling and she seems to especially love tropical destinations. Some of the beautiful places she's gotten to visit include Anguilla, Mexico, and Hawaii.
9. She's A Brand Ambassador
When you have an online presence as big as Kathryn's, brands will also see working with you as an opportunity to market to a wider audience. As an influencer it can also be a great opportunity to test cool products for free. As a result, Kathryn has gotten the opportunity to become an ambassador for several brands including PINCHme.
10. She Loves A Good Conspiracy Theory
Anyone who saw Kathryn during her time on Big Brother will probably remember her slight obsession with conspiracies. She even popularized the phrase "conspiring b*tches" after jokingly accusing her fellow cast members of conspiring against her. However, she does believe in several government conspiracies including the idea that the government has purposely hidden known alien activity.