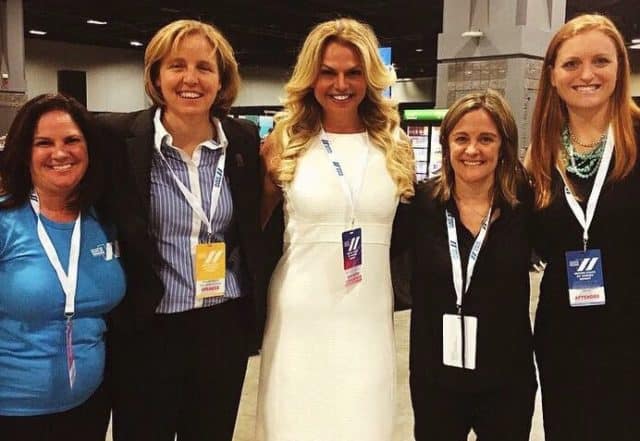 In the society that we see today with the Times Up and #MeToo movements finally speaking up for women, we are finally seeing somewhat big changes in the industry. It was announced recently that Kathryn Schotthoefer getting ready to launch a new content studio and consultancy, which will be called Original Media Ventures. The new company is already set to release a number of projects that they are working in collaboration with, and it has quite the executive team standing behind it as well. In this article, we are going to give you a few more details regarding the launch of this new company, and what we can expect as they begin their journey in the entertainment industry. Let's get started.
All Female Team
One of the most exciting aspects of Original Media Ventures is its all female executive team that will be running operations once the company makes it official launch. The team includes Schotthoefer, obviously, along with Emily Wynne-Hughes (former Marker Studios exec.), who will be in charge of programming, Kristi Dixon, who will be looking over production (producer on 'Amazing Race'), and Katie Hutchings, who is set to be looking over partnerships (former Warner Brothers executive). With all of the will power and determination that this all female team shows, we know that this is going to be one amazing studio company.
Future Projects
As of now, Original Media Ventures is planning to release various original content and projects along with other branded type work as well. The future company has already made partnership deals with other companies, such as National Geographic and 21st Century Fox, who have already started their work on their numerous projects that are getting ready to be released. According to Schotthoefer, the goal of the new network company is to make creative series and projects that allow for unrepresented voices to be heard from a new perspective. The hope is that this will also allow these minorities and other individuals who have been cut down in the industry before to have the voice and the equality that they so rightly deserve. So far, projects that are definitely in the works include an anthology series that shows teen girls all around the world.
Obviously, we are liking where this is going. The fact that there is a company that is about to be launched that is 100 percent dedicated to letting those who don't often get the chance to speak have their voice heard is just what everyone has been looking for in these troubling times. We can't wait to hear about more of the new projects and other series that are in the works to be released by Original Media Ventures, and what this all female executive team has in store for its audiences as well. Be sure to stay tuned with us for all of the details and information you will want to know as we get closer to seeing these projects, by Original Media Ventures and Kathryn Schotthoefer, become a reality.