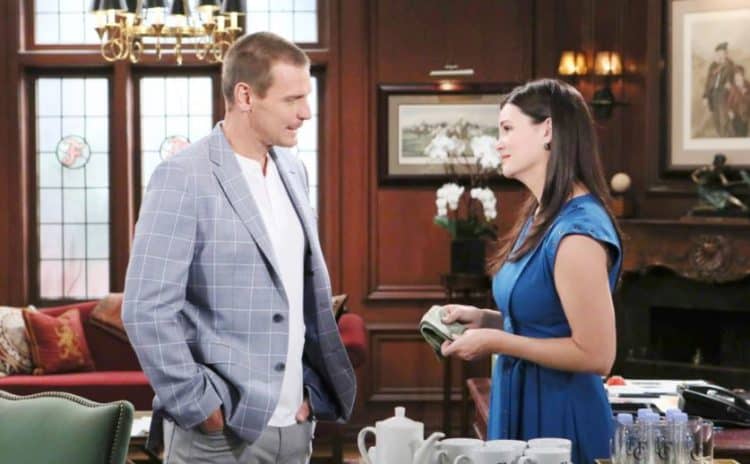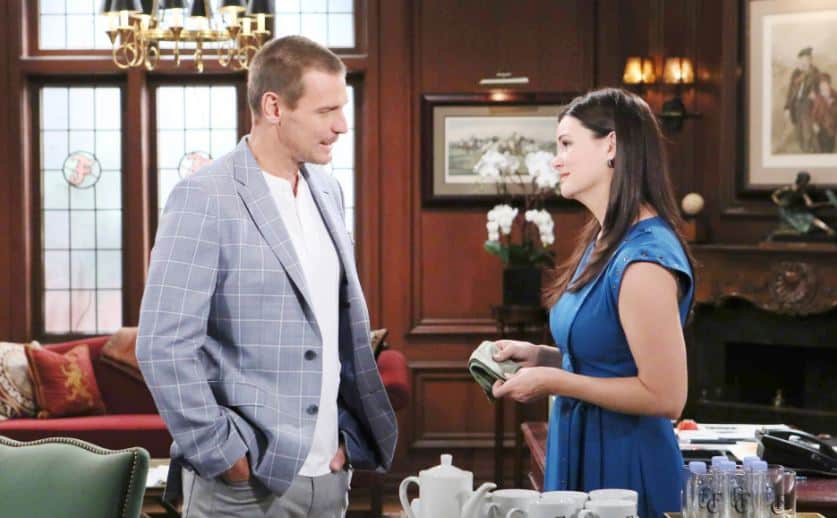 The Bold and the Beautiful fans were shocked to find out that Emma and Justin are related, and they were even more shocked to realize these two are going to keep this from everyone at Forrester. Well, maybe not that shocked that they would do this. Everyone does this. They all keep secrets from one another, and that's why they are all in the messes they are in regularly. But that was a shocker few people thought might happen. It's not all, though, that's happened recently. It turns out we also watches as Katie decided that Bill was right about things. As someone who was hurt very deeply by that man more than once, she's not happy to admit that this is true.
However, she and Wyatt's very bittersweet conversation has changed her. She realizes that what Bill said is true. They are not good together. She is too old for him, and he is too young for her. He deserves to have a life with a young woman who wants to have a family and wants to have a long future. He does not deserve to spend his future with a woman who is twice his age, has kids already, and who basically raised him alongside his father and mother. It's not something she loved to realize, but Bill was right. We think this was the beginning of their end.
What's Happening on The Bold and the Beautiful
That's one way to make a first impression. 😂 #BoldandBeautiful pic.twitter.com/k0rD8nLKAT

— Bold & The Beautiful (@BandB_CBS) June 12, 2018
Xander is back in town, and the fans are happy to see him return to his role in the Avant family. He's been gone a while, but we hear that he's having a lot of fun with his new role and filming his new scenes. Fans aren't sure what to think if he's back for good or only for a while, but we think that he's going to cause some serious drama while he's here – and that might lead to more than we ever imagined. Check out his role and see how he's handling things in his new position.
What's Next on The Bold and the Beautiful
TODAY: Wyatt and Katie receive a wake-up call about their relationship. #BoldandBeautiful pic.twitter.com/76pTR07PMc

— Bold & The Beautiful (@BandB_CBS) June 12, 2018
Thorne is the kind of man who will do anything to get what he wants, and that never fails to surprise us. However, we are a little bit interested in what he is up to right now. We know that his brother, Ridge, spoke to him about his marital troubles. We find that odd given the fact that this is the same man who tried to prevent him from marrying Brooke in the first place only a few months ago, but whatever. Now he's going to make some time for Katie and Wyatt, and we think this is only to make sure that they know he's there. For Katie, of course. He tried to put some moves on her before the wedding recently, and we think that he was doing that to make Brooke jealous. However, there is a chance he might have some real feelings for her.
Perhaps he is making this time for the two of them so he can talk to them about all the things that he feels are going bad between them. We think he will encourage them to split up so he can have a chance with her, but that's something he has to consider as a problem. If his brother decides he wants to end his own marriage to Brooke, is there a chance Thorne might want to be with her? She cannot be alone – ever – so we can't figure out her next move. She's not happy with Bill, and he's obsessed with his own daughter-in-law right now, so who will she make a move on if it's not Thorne? We think Katie might want to be careful of her 'friend' Thorne and his ulterior motives. She might, once again, end up alone and by herself because her sister cannot handle the fact that anyone is together except for her and all the men she knows. It might be another episode of sister vs. sister again.
Stay tuned for more The Bold and the Beautiful and be sure to check out TVOvermind daily for the latest The Bold and the Beautiful spoilers, news, and updates.